My father in law Bob (aka 'Pop') was a man of few words. Most of the time I think I left him kind of bewildered with my high energy which was in stark contrast to his methodical and measured ways. In life he was happy to go along for the ride, as long as he had his family by his side. I didn't think he paid much attention to the world past the simple things like a good meal and a comfortable place to put his feet up. It was easy to relax find calm around Bob. Though I got the impression he found me exhausting, and honestly felt a little bad about that.
One Christmas he pulled me aside and said, 'Hey Kate I got something for you' and pressed a folded piece of paper in my hand. I opened it up to see his unmistakeable chicken scratch which read: "Kathleen Mary - This embodies your very spirit-verve-panache. 'I fear not tomorrow for I have seen yesterday and I am in love with today.' Bravo Kate, Love Pop" I was floored. Here I thought that to Bob I was at best amusing, and more likely kind of annoying. But in fact, this quiet man really saw me, and better yet appreciated me.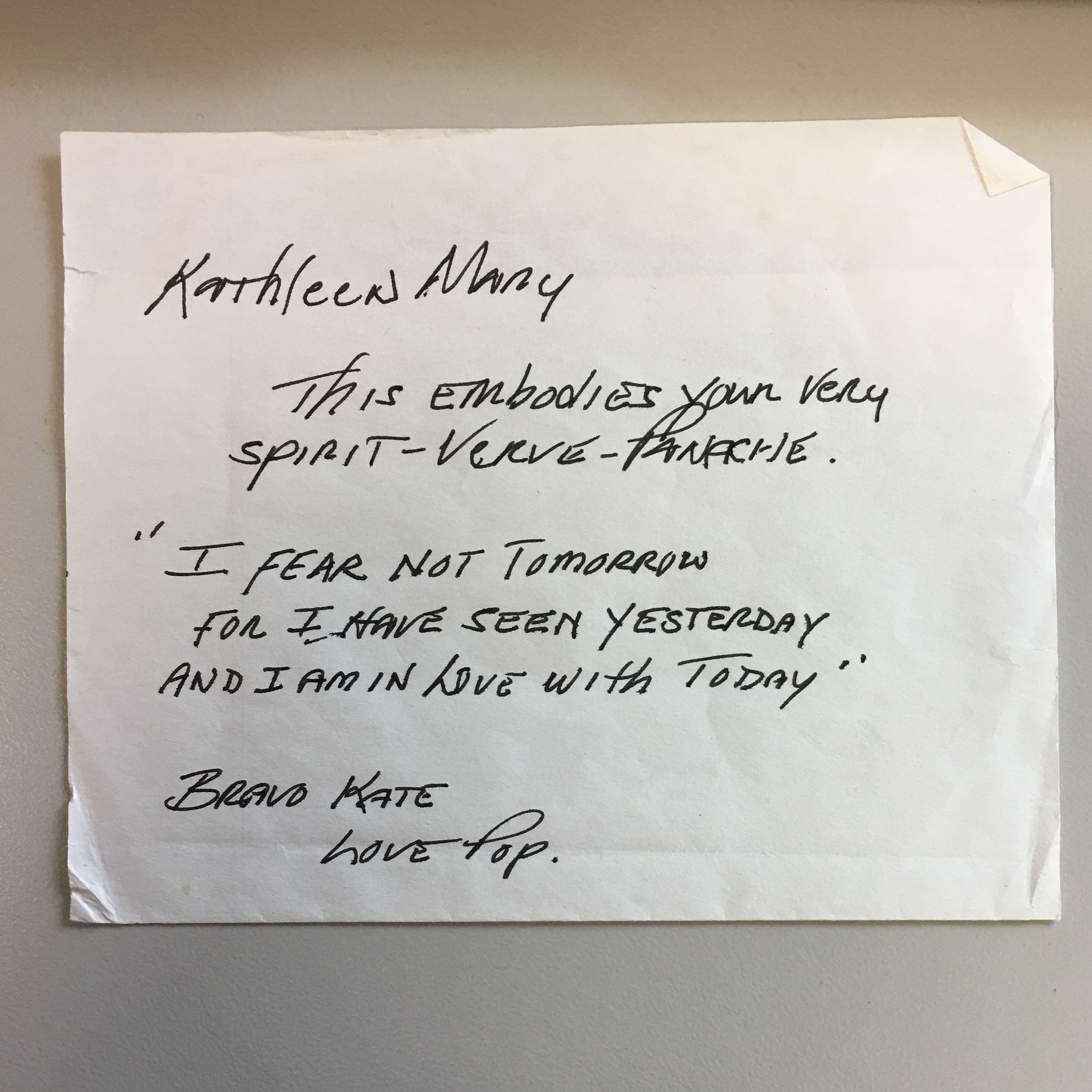 Pop passed away rather suddenly one spring, shortly after my birthday. There wasn't much wind behind my candles that year. He didn't take up any more space in the world than was absolutely necessary, but when he was gone, the loss was palpable. His note was, and remains, one of the best Christmas gifts I have ever received. I still keep it inside my briefcase as a reminder that the world needs each of us to be exactly who we are. While I know I am not the right agent for everyone, if I commit to being 100% authentic I will be the right agent for everyone who hires me.