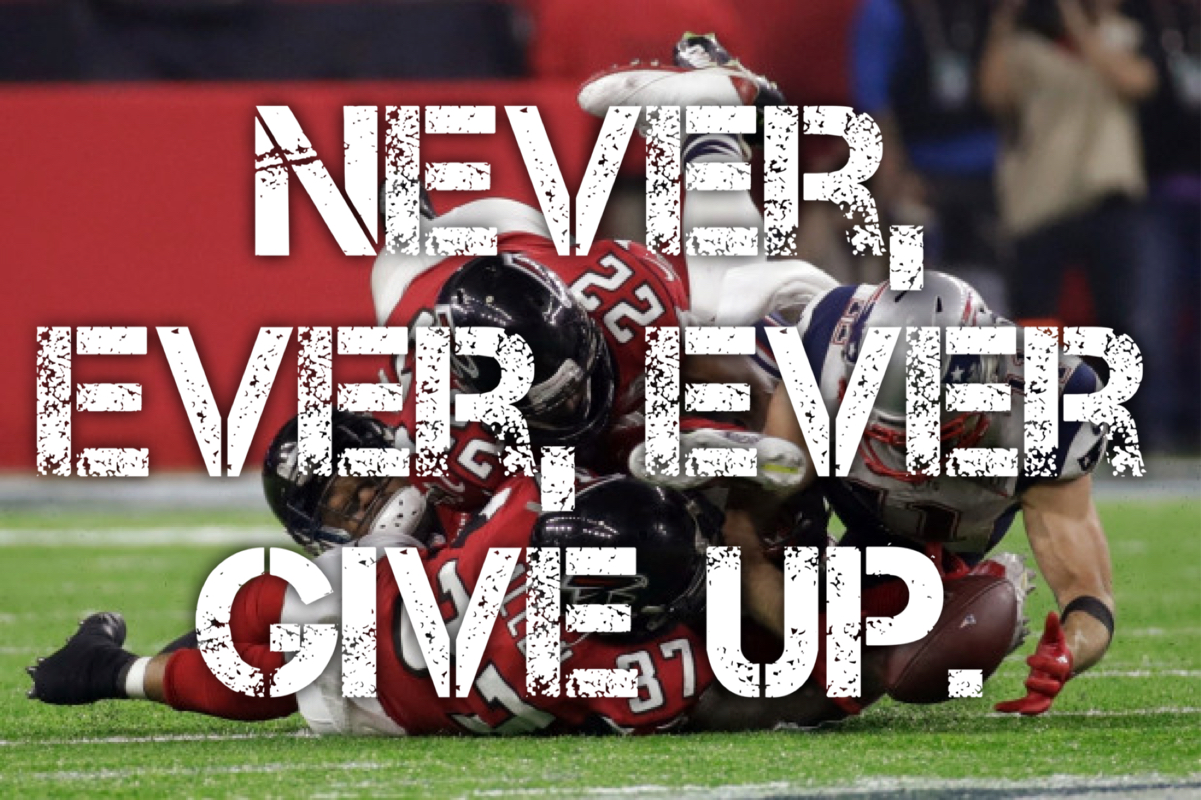 Super Bowl LI is one for the history books. Love them or hate them, the New England Patriots and Tom Brady have just overcome almost insurmountable odds to make Super Bowl history. For the first two quarters they had their heinies handed to them over and over. The Falcons were playing on a completely different level than the Patriots with their incomplete passes all over the place, Tom Brady getting sacked (multiple times), a missed point after. During one run the Pats made it further down the field on Falcon penalties than they did on their own running plays! Atlanta was playing with brilliance that New England just could not keep up with.
But in the second half, something happened. We may never know what it was. The Falcons certainly did not stop their brilliant play (Hello Julio Jones' amazing grab??). The Patriots didn't suddenly get stronger over halftime, or learn 10 new plays while Lady Gaga serenaded the fans. What happened, though, is that they made up their minds, and their drive was deep and very personal, especially for Tom Brady. They kept the faith. They believed. And they never gave up. How else would Edelman have been able to make that impossible catch in the fourth quarter? Or for New England to get not one but TWO 2-point conversions? They just kept scrapping, resetting their minds and getting after the task at hand. And over the next 30+ minutes of play that focus and grit unfolded into the most epic football game ever played.
So the next time your name is dragged through the mud, you are penalized for something you didn't do, your mom is fighting cancer, and in spite of your greatest efforts to put out only love and good will in the world most of the country actively hates you for just being you, SUCK IT UP BUTTERCUP. If you want something bad enough, you can't rely on external circumstances to pinball you into your goal, it has to come from inside you. And you must never, ever, EVER give up.