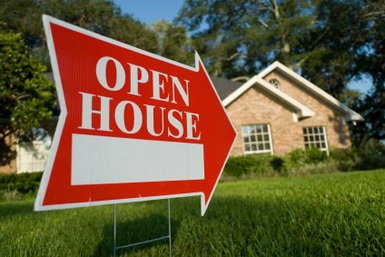 As a home seller, do you ever wonder if open houses are worth the trouble? If you're going to have them you should make sure you get the greatest benefit possible for your efforts. Here are three tips to get the most out of your open house:
Preparation: Get the house ready as if your in laws were coming to visit, because they are and they're bringing friends. Your house and yard will be mercilessly judged against unattainable HGTV standards. Do your best to make it welcoming to all the senses (yes, bake the cookies!) and eliminate all evidence that anyone actually lives there.
Duration: One of the benefits of having an open house is that gives buyers and their agents a broad window during which they can plan to see your house on a day's tour. Make your open house at least 3 hours so that buyers and their agents will have lots of flexibility around scheduling their buyer tour. Bonus: It could save you the trouble of multiple showing appointments, each one of which requires just as much prep as an open house.
Frequency: There is such a thing as too many open houses, and you don't want to have to go through all the trouble of preparation any more than you have to. Here's our advice: During the first 6 weeks of the listing have 3-4 open houses. If the house is still on the market after that, there's a good chance the price is too high, and subsequent open houses won't bring in a lot of new eyes. Wait until a price drop to open the house again.
For more tips on how to sell your house quickly and for the most money with the least hassle, come see me at www.thecapehouseteam.com or send me an email at katie@katieclancy.com