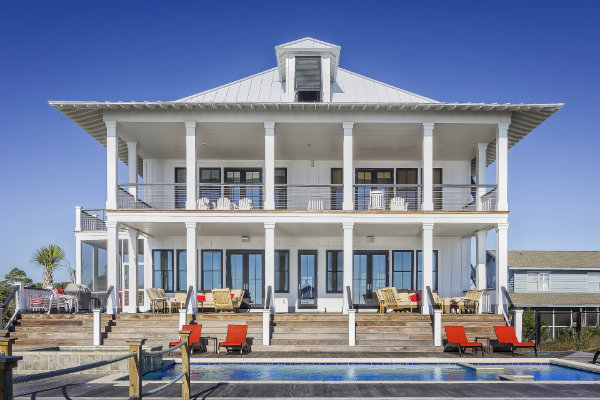 Buying a luxury home is an aspirational goal -- one that's open to more people as the economy grows (and as the popularity of channels like HGTV fill the airwaves with shows that exhibit exactly what you're missing). But buying a luxury home isn't exactly like buying an entry-level or move-up home; from differences in the mortgage loan process to the uniqueness of luxury homes, there's a lot to learn if you've never done it before.
How do you know that the luxury home you're buying is a good deal -- and a good fit for your lifestyle? Consider these factors and you'll be well on your way to making the right decision for your household and your future.
Are you ready for this?
If you haven't talked to a mortgage loan professional to discuss your finances, your down payment, and your loan options (if you'll need a loan), then this is the first place to start on your luxury home journey.
A mortgage professional can help you decide what your price range is for the home. Maybe the sky's the limit (and good for you if it is!), but if you do have some parameters around how much you can spend on a down payment and a monthly mortgage payment, then it's definitely a good idea to learn what your upper limit is so you don't waste time looking at homes beyond your price range.
If money is no object, it's still smart to talk to a mortgage loan professional or financial advisor. A real estate agent is probably a good person to query, too -- agents can tell you whether all-cash offers are standard or welcome surprises in the luxury market where you're shopping, which might give you some leverage when it comes time to negotiate.
Prepare to wait
Many of the truisms that apply to sellers aren't relevant when that seller is offloading a luxury property. For example, luxury sellers usually don't have a strict timeline they need to follow for a job offer or to buy a replacement home. So they might be more willing to wait for a better offer than the one you're bringing to the table.
By the same token, you don't want to rush a luxury home purchase. Luxury homes are built and finished to be escapes from the outside world, crafted to your preferences and specifications. Even if you think one is a good fit, you might want to wait for the perfect fit to manifest before you commit to spending the money on a luxury home.
And depending on how you're handling your financing, the transaction process itself could take longer than is typical while everything sorts out. In short: Bring all of your patience to the luxury home purchase.
Know how to search
You might think (or hope) that finding your perfect luxury home is as simple as an internet search -- they list luxury homes on Zillow, right?
Well, it depends. If the home is in a major metropolitan area, like New York or San Francisco, then the seller might want to get as many eyes on the property as possible, which would mean listing it on the multiple listing service (MLS) and probably websites like Zillow, too.
However, remember that luxury sellers are different. They are often vigorously protective of their privacy (for good reason), and they might not want the entire world to know that they're selling a home. They also might not want photos of their home online, whether or not it currently contains their possessions or if they're even living there at the moment.
So don't expect to be able to call up a list of luxury homes for sale via the internet. You will probably need professional assistance from a real estate agent who specializes in luxury sales, who's part of the luxury real estate network and who can tell you if there are any off-market or "pocket" listings that you haven't yet seen.
Rest assured that when it comes to The Cape House Team at William Raveis, we have you covered! Along with team lead, Katie Clancy, who is certified as a Luxury Properties Specialist, we're proud to also be part of the prestigeous Luxury Portfolio network. Contact us today to find out more!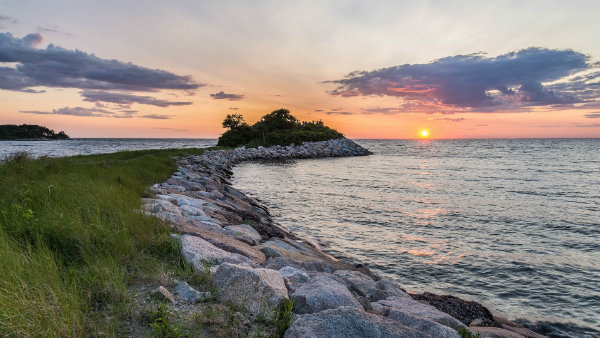 Privacy, views, and location
Location is even more important for a high-end home than for an entry-level or mid-level home. And there are two big factors that luxury buyers should take into consideration when they're searching: the privacy and the views.
In a crowded metro area, privacy might not be as attainable as in a place like Jackson Hole, Wyoming, but it's still important. Luxury apartments should have a doorman to man the front entrance, for example, and you should also ask about other entrances to the building and how accessible it is to friends or service providers.
And the view is going to matter regardless of where you are. No luxury buyer wants picture windows that open into an alley, for example, and sometimes hundreds of thousands or even millions of dollars of that luxury price tag can be specifically pinned on the view. Panoramic vistas and uninterrupted views are critical, so make sure that the luxury home you buy has privacy and view features that will help it maintain its value.
Closets, bedrooms, and bathrooms
The actual square footage of your luxury home and the number of living spaces it contains will vary widely depending on where you're buying. But in general, luxury buyers want larger-than-average homes with "extra" bedrooms and bathrooms beyond the bare necessities and big walk-in closets to store their high-end goods.
Consider the number of bedrooms and bathrooms it would take to make you feel comfortable in your home, and think about how often you want to entertain guests while you're pondering this. You can always renovate or expand a closet, of course, but if you have an expensive jewelry collection or hundreds of pairs of shoes, then it's not a bad idea to think about features you'd like in your closet -- a safe or a shoe wall, maybe.
And the bathrooms in a luxury home should also have any amenities you desire, whether that's a deep bathtub with jets or a steam shower or a bidet. Often it's easy enough to remodel after you move in, but that obviously costs money. So if the bathrooms already have the features that you're seeking, it'll give you a good idea of how often the owner updated the house before you arrived on the scene.

Kitchens and entertainment
You can expect most luxury kitchens to contain all of the accoutrements -- and then some. Plenty of storage (both refrigerator and pantry), lots of space on the high-end countertop, and a ton of cabinets are just a few of the "usuals." You might also like a double wall oven or a stove with extra burners if you're especially keen on cooking, so don't hesitate to think about the space and orientation of your ideal kitchen while you shop.
In most parts of the country, your luxury home should also have a nice space outdoors for you to relax (and take in that aforementioned view) or even do your cooking outside. This is especially important in spots with warmer climates, like Southern California or even Hawaii, where you'll really appreciate and use that outdoor kitchen and dining area.
And depending on the current owner's whims, the luxury home or homes that you consider purchasing will probably also have rooms or areas dedicated to specific hobbies. If you hate to swim or aren't a big movie-watcher, then the appeal of a pool or indoor theater are probably lost on you. But if you love to read and you find a home with a gorgeous library, that might be a perfect fit for you. Think about your own likes, dislikes, and hobbies, and if you find a home that happens to match up with them, consider it carefully.
Technology is a double-edged sword
It's more than likely that the owner of the luxury home you're touring has installed at least a few "smart" features, whether it's lights that you can operate with your phone, a smart door lock, or speakers that play music with a voice command.
Ask questions about how the house is networked and whether it currently has any technology features installed. It might not hurt to do a little bit of research on the products that the current owner is using before you decide they're a good fit (privacy-wise and lifestyle-wise) for you.
And whether or not you hear about technology in the home, it's always smart to assume that there might be ways to see and hear you in a luxury home that don't necessarily exist in a non-luxury home -- cameras and microphones are the least of it. Don't have discussions about the home price or even whether or not you love the place while you're touring it, whether or not the seller is home. You don't want that seller discovering via his Amazon Echo that you would happily pay full price for the home when you've submitted an under-list-price offer.
Details matter
When it comes to buying a luxury home, remember: Pictures aren't worth all that many words. It's pretty easy to make a luxury home look amazing in photographs, but you should really visit and walk around before you decide whether it's the right fit for you. Pictures are also easy to manipulate, and you want to be able to breathe in the air and walk through the rooms before you decide that this is where you want to park hundreds of thousands of dollars of your money.
Likewise, pay attention to the finishes in the home -- the molding, the wainscoting, the paint, the cabinetry, even the banisters on the stairs can help you get an idea of how well-built and well-maintained the home is.
And this truism holds fast throughout the entire transaction process. Don't neglect additional protection like flood and title insurance for your new home. If it's worth the money you're spending on it, then it's worth protecting well, too.