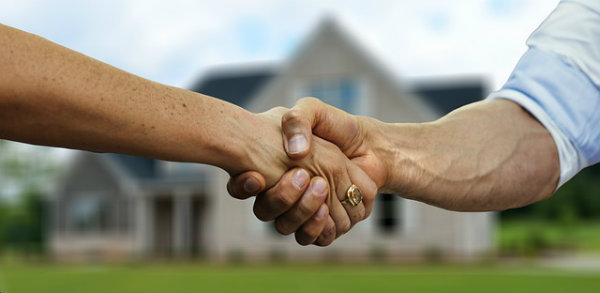 When the time comes to sell your home, it's tempting to think about trying to save some money by doing it yourself instead of hiring a real estate agent. After all, how hard can it really be -- especially in a seller's market?

Before you decide that selling without an agent is the right move, there are a few things you might want to know about the hidden costs -- so you can make an educated decision about whether it's really worth it.
You'll still have to pay the buyer's agent

There are two sides to every sale: The buyer and the seller. And even though you might not use a real estate agent, most buyers are going to have an agent represent them -- especially in a seller's market.

Like everyone else, that buyer's agent isn't going to want to work for free and is going to expect a commission for bringing a qualified buyer to the table and negotiating that side of the deal. So you need to be prepared to compensate that agent for his or her time.
... And the buyers might want a cut of that money, too
"Oh, you saved a bunch of money by not hiring an agent! You deserve to keep all of it." ... Said no buyer, ever. If you aren't paying an agent to represent your side of the sale, then a buyer is going to want a cut of the savings, too.

That could manifest in a lower offer or even a request to get some money back at closing. And of course, it's always your right to deny those requests, but then you're back to the drawing board with a new buyer.
The home should be picture-perfect
Let's face it: Nobody lives in a catalogue-perfect home at all times. There might be homework on the dining room table, clutter in the hallway, or brown patches on the lawn, and most of the time, it doesn't bother us.

But if you're planning to list your house for a fair-market rate, it can't look anything like a fixer-upper. That means a deep cleaning (at the very least) and possibly some staging to ensure your house looks less like a house that belongs to you personally and more like the standard "dream home."

You might think that these are tasks you can do easily by yourself, but unless you're a professional designer with impeccable taste, that's probably not the case. Hiring a cleaner and a stager is going to cost you money. So get ready to part with some in order to make sure you're presenting your house in the best possible light.

... And you'll need to take the pictures
We've all seen horrible, grainy, out-of-focus cell phone pictures on real estate portals (and probably wondered "what were they thinking?"). Despite the fact that cameras on phones are better than ever, they are not a substitute for professional photos, which are instantly recognizable and make any home shine.

Pictures might seem trivial, but they are not to be ignored. First impressions matter, and most buyers are going to get their first impression of your house on a real estate portal, which includes dozens -- if not hundreds -- of other homes. To sell your house, you'll need people to come and see it in person, and they aren't going to be interested in spending time doing that if you're showing them poor-quality pictures.

Do you have a professional camera, lights, and the training to use them to show every room from its best angle? Do you have a drone with a camera to take aerial shots of the property so buyers can see where the house is situated in the neighborhood and on the land? Are you willing to pay for those things (or hire someone) out of your own pocket?
Tackling inspection and repairs upfront
If your house isn't in perfect condition, then it's very likely that you'll need to make some repairs before a buyer will be interested. Unless you're selling to an investor who wants to fix and flip the house, most buyers expect the home they're purchasing to be in reasonably good condition and free from needing major repairs.

Agents can sometimes give you a good idea of what absolutely needs to be fixed before you can sell the house, and if you're not using an agent (and sometimes even if you are!), it's a good idea to get a pre-sale inspection so that you know what you're getting into. Who knew that selling a home would cost so much money out of your pocket before it's even on the market?
Pricing the home to sell -- easy, right?
When real estate agents price a home, they use their knowledge of the market and their understanding of which homes have sold recently nearby (and for how much) to craft the listing price. They take the home's condition, special features, size, proximity to good schools and local attractions, and many other factors into account.

Many people believe it isn't a big deal to overprice a home when it first goes on the market -- after all, you can always reduce the price. Here's the problem with that strategy: Buyers are going to pay the most attention to your home (by a vast majority) in the first 48 hours it's on the market. If it's overpriced, then qualified buyers are going to shrug and move on ... and possibly never look back no matter how many times you lower the price.

But if you price it right when you list it on Monday, then you could be happily dealing with multiple offers by Thursday or Friday. You're never going to start a bidding war with an overpriced house, though.

And every homeowner believes that his or her home is "above average," even when it obviously can't be true for every home. Plus, if your house lingers on the market because you didn't price it right, buyers are going to wonder what's wrong with it. That's not a good place to put yourself as a seller, but it happens all the time because people who don't price real estate every day aren't experts on pricing real estate (surprise!).
Listing on the MLS isn't always simple
You don't need to be a real estate agent to put a listing on the MLS, of course. But agents list homes every day; they know what the dozens of fields mean, which ones are required instead of just nice to have, and how to write a listing description that catches the eye and entices buyers to learn more.

If this is your first time listing a home on the MLS, be prepared to see a potentially user-unfriendly back-end with little explanations for what you need to do. And you'll also need to make sure that your listing is compliant with any legal or regulatory guidelines that exist nationally or in your area -- you don't want to be accused of misleading buyers, after all, but it could happen if you don't know what you're doing.
Marketing is key to attracting good offers
An agent's job isn't over when the listing is on the MLS. Most listing agents have a marketing plan for homes that includes posting the property on real estate portals (like Zillow or realtor.com), advertising on social media, creating fliers or other printed materials, launching a website specifically for your house, placing an ad in the local paper, or any number of other marketing possibilities that agents know about and use. This is so the agent can attract the widest possible spectrum of qualified buyers and entice them to look at your house.

The (hopefully professional) photos of your home can help here, but if you aren't a designer or a web developer, and you've never placed an ad on Facebook before, then you're probably setting yourself up for a lot of education and missed starts before you have something that looks remotely professional. And there are also Fair Housing laws around real estate marketing that you definitely don't want to break; nobody needs a phone call from a regulator who's pretty sure you've just broken the law.


Open houses need hosts
Have you ever been to a real estate open house? You probably saw some fliers and information sheets about the home; maybe there was music playing or cookies baking to help set an atmosphere; there might even have been food or live entertainment.

Someone had to schedule, plan, advertise, and host that open house for it to be successful. Hope you've got some extra time on your hands to tackle this on top of all these other tasks -- because open houses really do work to get qualified buyers through your doorway, and if an agent isn't doing all that planning and hosting, then it'll be up to you to get it done.
People will want to walk through your house
If the open house wasn't the spectacular success that you'd hoped (or you just didn't have time), then buyers are going to need another opportunity to step inside your home and see whether it might be a fit for them. They will want to reach out and schedule time (at least an hour but possibly two) when they can come see it in person.

Are you prepared to become a walking, talking calendar with the sole purpose of juggling multiple showings with different buyers? Do you already have a lockbox so that they can let themselves in without having to leave the front door unlocked? Those are all things that an agent normally handles, so it'll be up to you if you decide to forego the agent and do it yourself.
What will you do if you have multiple offers?
Is a lower cash offer better than a higher financed offer, and how are you going to determine whose offer to take when you reach that point of the sales journey? What should you be looking for, and what are indications that you might want to pass on one offer over another?

Real estate agents see offers every day and can identify red flags (and green flags) very quickly, but for those who aren't very familiar with the format and layout, well, they might end up signing something that they think looks amazing ... only to realize that they've just agreed to pay all closing costs and replace the sod on the front lawn.
Negotiating with buyers is a marathon

Accepting an offer is very far from the end of the road. The home will need to be appraised, inspected, a closing date set, and all the i's dotted and t's crossed before you can hand over the keys and cash your check.

If you didn't get a pre-sale inspection, then there might be some nasty surprises lurking in your house -- leaky pipes, cracked foundations, who knows what. And sometimes it's not the nasty surprises, but high buyer expectations, that can sink a sale. How are you going to respond if the buyer asks for something "extra" that's not part of the local code but that they insist is necessary?
Will you need a lawyer?
Even if everything goes perfectly according to your do-it-yourself plan, there are times when an expert opinion is needed before you can move forward with the deal. And some states require a lawyer to be part of the sales process throughout -- so who's paying for that, and how do you find a high-quality lawyer you can trust with this very important transaction? Do you even know if you need one?

You might not need a lawyer, but one thing is for sure: Scrambling to find legal help last-minute because you didn't know that you'd need it is not the best way to find exceptional legal help.

It's tempting to think that you'll save a lot of money if you don't use a real estate agent to sell your home. However, the truth of the matter is that it might cost you money -- whether it's because you overpriced your house when you listed it and had to reduce the price below what you could have captured in the market before you could find a buyer, because you didn't realize how much marketing costs, or because you'll have to spend your own time and energy on the sale instead of using someone else's. Before you make that decision, really consider all the costs involved in marketing and selling your home so that you can make sure you aren't (literally) selling yourself short.
____________________________________________________________________________
Thinking of Selling?
Find out how much your home is worth today and receive a free comparative market analysis of your home from The Cape House Team!

____________________________________________________________________________
Meet Katie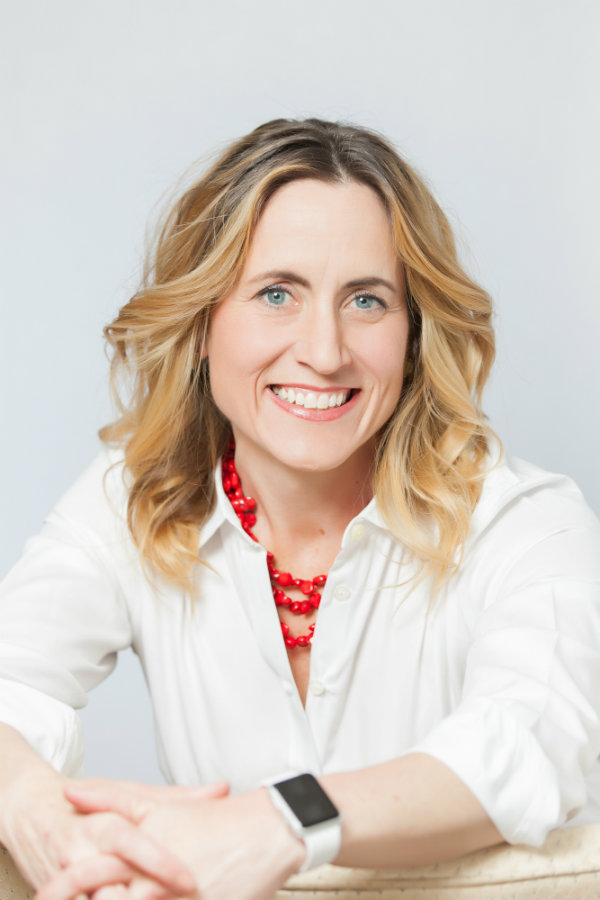 Mother. Singer. Runner. Dog Parent. Realtor. Speaker. Cape Cod Local Expert. When I want the freshest oysters, I don't go to the fish counter at the grocery store; I go to John, the East Dennis oyster guy. When my husband wants a perfectly tailored suit, we don't go to the mall; we go to Puritan Clothing in Hyannis. When I want the best chocolate this side of the Alps I don't go to the candy store, I go to The Hot Chocolate Sparrow in Orleans. A Cape Codder since I was a kid, I can find you the right house, bank, builder, school, auto mechanic, and yes, even the right oyster guy.