Prep Your Home THIS WAY and Get the Biggest Bang for your Buck
The Cape House Show: Episode 18
On today's episode of The Cape House Show, we are talking about how to get the biggest bang out of your buck prepping your house for sale. So, before you even think about investing a dime into preparing your house for sale, there are three things you must do:
1. If anything is broken, you HAVE to fix it.
Whether it's a broken appliance, something with the systems, a broken furnace, your gutter hanging, a window is cracked - fix them first. These are things that make a big impression. If potential buyers see things that are broken around the home, they will probably ask themselves, "Uhh... what else is broken? What else did they leave undone?"
2. Declutter
Everybody knows this one, but basically my coaching here is:
• take your arm
• stick it way out
• drop it on the counter
• Walk and just drag
It's better to have too few things on a counter, mantle, or on any flat surface, than too many.
3. You need to clean like your life depends on it
Clean like you're gonna get paid, 'cause you are! Clean everything - the windows (I know there are a lot of work but they make a huge impact) floors, everything! This will make a HUGE impact when you have those clean!
After you have finished repairing, decluttering, and cleaning, here are the biggest things that you could get your money back on when you go to sell the house:
1.) Yard, Lawn and Garden (especially your Lawn)
So, if you're thinking about selling next year and you haven't hired a lawn service (or anything like that) now is the time to do it. Pay for the lawn service, get the lawn mowed, and have it taken care of. I have a helpful acronym here called TWEMM
• Trim
• Weed
• Edge
• Mulch
• Mow
If you can stay on top of those basic things, anything you add is going be gravy.
2.) Kitchen
You want to make sure that your kitchen presents as beautifully as it possibly can. If you've been thinking about adding that solid surface countertop, now might be the time.
"But maybe someone else would pick out a different color!"
Yeah, maybe they would - but if you pick something neutral, it's WAY better than laminate counter tops! You also don't want to overlook your cabinets. Even replacing just the knobs can go a long way.
3.) Bathroom
Same thing for the bathroom. A vanity top is worth every dime of investment! You can also try simpler things (but just as effective) like changing up the shower curtain, and making sure all the towels match. This is actually one of the things that The Cape House Team will do for you. If you take care of the hard stuff (like a vanity top), we'll take care of the soft stuff.
There are 2 main reasons why kitchens and baths are such a big deal to buyers: 1.) They're extremely personal. The kitchen is where your food is cooked, and the bathroom (well, no explanation needed there) 2.) They're expensive - expensive to do and expensive to redo.
So, when it comes to your kitchens and bathrooms, don't use the excuse "Oh, well, someone would want to pick something different from mine." Someone's going to pick a different house is what they're going to do! So, if you think your countertops and vanity tops are looking grungy and out-dated, do something about it!
When in doubt, talk to your real estate agent about it. Ask them what they think you should do to get the biggest bang for your buck and they'll let you know how far you need to go.
____________________________________________________________________________
We're Here to Help
Reach out if you would like speak to a local Cape Cod expert before getting started or if you have general questions about the market or home buying process!

____________________________________________________________________________
Meet Katie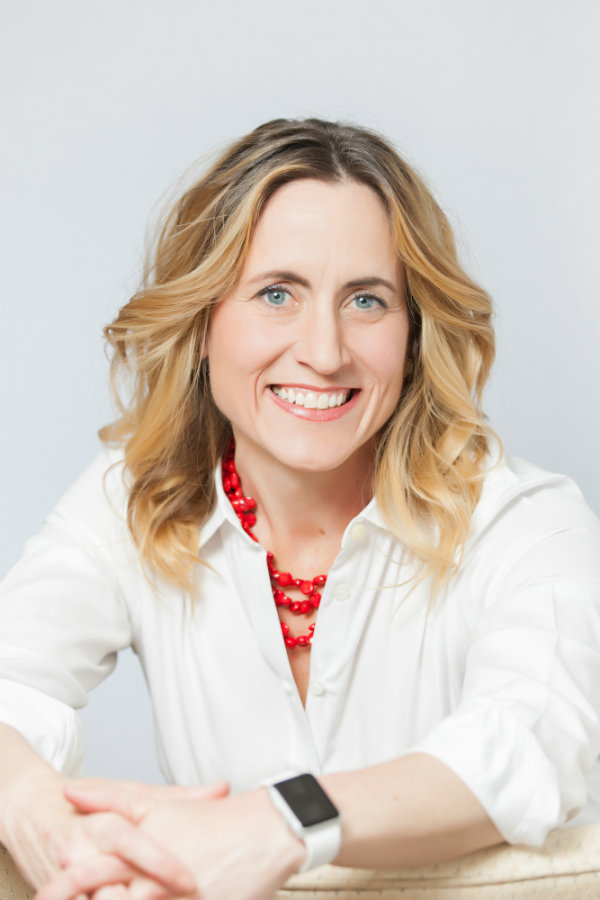 Mother. Singer. Runner. Dog Parent. Realtor. Speaker. Cape Cod Local Expert. When I want the freshest oysters, I don't go to the fish counter at the grocery store; I go to John, the East Dennis oyster guy. When my husband wants a perfectly tailored suit, we don't go to the mall; we go to Puritan Clothing in Hyannis. When I want the best chocolate this side of the Alps I don't go to the candy store, I go to The Hot Chocolate Sparrow in Orleans. A Cape Codder since I was a kid, I can find you the right house, bank, builder, school, auto mechanic, and yes, even the right oyster guy.