How to Sell Your Home WITHOUT a Real Estate Agent
The Cape House Show: Episode 19
On today's episode of The Cape House Show, we're going to talk about selling your house without a real estate agent. Now just because I have scissors and YouTube does not mean I can cut my own hair. However, if you're heck-bent on selling your own house, I'm going to give you some tips on how to do it:
1. Before the sale, you've got to get your financial and literal house in order. That means you need to know what do you owe on your house, you need to know how much it costs to run it per month (and per year), you need to know what your utilities costs are, and you need to know what it's worth.
(Good luck with that)
You've got to also get your house in order. We talked about this last week, but as a quick reminder, you've got to make sure that you
• repair anything that's broken
• declutter the house
• clean like you're going to get paid
You start with the yard and the exterior, move into the kitchen, the bathrooms and then tackle everything else. And don't forget, you need a septic inspection.
(Good luck finding an inspector!)
2. You've got to get a buyer. The funny thing about this is people think this is all us real estate agents bring to the table.
You know what? In a busy market, you're absolutely right. You can get buyers in a busy market and you do not need special training to do so! You hardly need a photo or a sign. The rumor of a house for sale in a busy market is enough to bring buyers into the yard. However, are they good buyers? Are they qualified? Are they ready to buy? Do you know? How do you know? How would you find that out?
(Maybe call a Real Estate agent?)
In any market, you need to make sure that you have your home at least on your local MLS. Here in Cape Cod, we have two MLS's, and you want to make sure that you're at least on The Cape and Islands MLS.
You're also going to need some signage - GOOD QUALITY signage that shows that your house is for sale. If you want to look like you have any sort of class at all, you're going to have a really nice looking sign. Then, you're going to need multiple open house signs for when you have an open house..
(You're going to have open houses, right?)
3. Getting a deal together, keeping it together, and taking it to the finish line is actually where I think real estate agents really earn our keep. Here's why:
I already told you it's easy to find a buyer - that's easy, peasy. But is it a good buyer? Is it the best buyer? How many buyers do you have? Do you have multiple buyers What do you do if you have multiple buyers? How do you pick them? Just take the highest number?
I actually know how to do it (but don't mind me)
To make sure that you get the deal together and keep it together - you've got to
• Qualify the buyers. You got to know that you've got a buyer who's ready, willing, (and here's the key) able. How do you know if a buyer is able to buy your house?
• You've got to be ready to negotiate, and not just on money! You've got to remember the 3 currencies - money, time and happiness. You can leverage any one of those 3 to get more of the other two (and vice-versa)
• You need to communicate relentlessly with your co-broke, because you're probably going to have an agent bringing the buyer (let's be real) and keep in mind, you're going to have to pay them. Communicate relentlessly with that agent and with your attorney!
(You have an attorney, right? Like you're going to hire an attorney?)
You know you can't do this for free, right? ;)
And finally, make sure you remember that you're responsible for:
• Getting a septic inspection
• Getting a fire inspection
• Getting a final water reading
(if you want help with that, you need always call me)
You will also need to call your utilities and the water department (which you should do about two weeks before). Remember, you can't do the smokes inspection too early because it is only good for 60 days in our town.
(but, you know, don't mind me. I don't know anything about selling houses)
So, anyway, you can totally sell your own house! I believe in you! You can do it!
And, if you find that you can't, or when you give up and you've lost your ever-loving mind because selling your own house is actually super hard, frustrating and stressful, contact us. Let us take it off your back, it will be worth every penny you spend, I promise!
____________________________________________________________________________
We're Here to Help
Reach out if you would like to speak to a local Cape Cod expert before getting started or if you have general questions about the market or home buying process!

____________________________________________________________________________
Meet Katie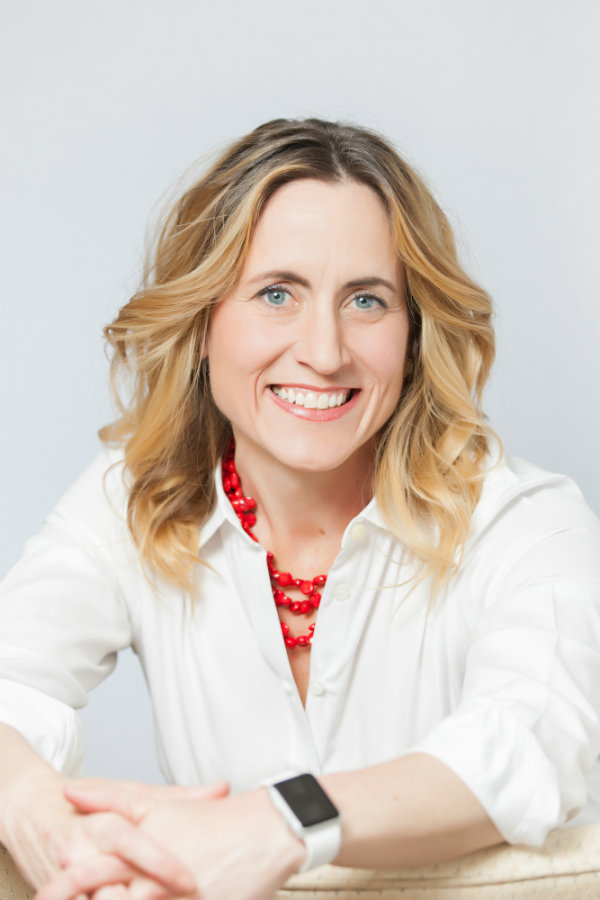 Mother. Singer. Runner. Dog Parent. Realtor. Speaker. Cape Cod Local Expert. When I want the freshest oysters, I don't go to the fish counter at the grocery store; I go to John, the East Dennis oyster guy. When my husband wants a perfectly tailored suit, we don't go to the mall; we go to Puritan Clothing in Hyannis. When I want the best chocolate this side of the Alps I don't go to the candy store, I go to The Hot Chocolate Sparrow in Orleans. A Cape Codder since I was a kid, I can find you the right house, bank, builder, school, auto mechanic, and yes, even the right oyster guy.