Can Really ANYONE Buy a Home?
The Cape House Show: Episode 27
Today, we have a guest: my friend and colleague Kathryn Ferrazzi. We work in the same office together and we're actually doing a deal together.

Kathryn is such a rockstar at what she does and, in particular, what she's doing on this deal, so I had to share her with you.

I have a house for sale that is below the median price point on the Cape (the median price point on the Cape is in the $300,000s). This house is in the $200,000s. And we have a problem here on Cape Cod where regular people like me, and the teachers and the firefighters and the nurses, can't necessarily afford to live here. We have this big workforce housing crisis, and there's a lot of different people trying to do a lot of different things to solve it.
But I'll tell you what - Kathryn is - boots on the ground - really crushing it. So, Kathryn, tell us a little bit about what you do, and how you bring in these clients. These are people who didn't think they could buy a house!

"Oh no, not at all. They happen to be part of a program that the town of Barnstable is offering that is a grant program using some federal funds and it gives them purchasing power. It gives them a heavily subsidized downpayment so that they can afford to buy a home that otherwise they could not have. These programs are definitely out there, you just have to look for them, and keep asking questions."

But here's the thing - I consider myself a champion of all this stuff, and I didn't know anything about it. But Kathryn handles it. She's an extremely good professional. She'll say "This is what we need to do now. Here's that document. I need these documents from you. I need them now." "Yes ma'am!"

So we got everything that Kathryn needed as fast as we possibly could, and for these clients, it's the best story ever. They're moving out of a tough area into a better area, and they're thrilled beyond measure.

So I thought that it would be really good in this conversation to help buyers and sellers, and also our colleagues, our real-estate agent colleagues here on the Cape.

If there was one thing you would want buyers to know - people who want to buy a house who think they can't - what should they know? What can they do?

"First, I know people want to get them pre-qualified first, so working with a really good lender who knows loan programs for first-time buyers is critical. But also reaching out to an agent who maybe is skilled in that particular area as well. I don't necessarily focus on it; it's not my niche. But I'm very experienced. And they have got some incredible programs out there that put single women in homes with their children. This one's a single dad, which I'm really excited about. Just really deserving people who never in their wildest dreams thought they could purchase.

There is lots of money out there. It's not easy, right? It's definitely not easy. It's very involved. In fact, I think when the town gave me their their little checklist, it might be like 6-7 pages, and it looks really overwhelming. So many agents just think, 'Hmm, not doing this, not interested.' But you look down the checklist, and a lot of it is some of the things that we do anyway as part of our job and the rest of it really is just organization. And staying ahead."

And she is a master at that.

So for buyers, we want you to understand that it's possible. You might be a renter right now. Don't give up.

First of all, you have to find the right agent - and I know it's not all Kathryn does, but I share Kathryn's contact info at the end of the video because she's just a font of knowledge and can really point you in the right direction.

Sellers - first of all, if Kathryn comes your way, you just better have a little party because she is gonna have it together, and this deal is gonna close. Something interesting she shared with me was that some of these buyers have already done six months of legwork before they even come to make an offer.
"This client that we're closing with next week: they've been working with the town and their lender just to make sure they were 100% pre-qualified for this purchase for about six months. So they go through an intensive process just to be qualified for these programs. By the time they write an offer, they are probably more solid than many of those other first-time buyers."
I'm really glad Kathryn made that point because often I'll get a client who is perfectly well qualified, but has done no legwork and not enough thinking about what they want to do. And they make an offer sometimes quickly, and then it blows up halfway through because they the rubber finally hits the road, and it got too real for them.
Whereas with clients in some of these assistance programs, it's been real for a long time. So, sellers, don't turn your nose up at you know any of these programs (VA loans, USDA loans).
"It can sound really scary and overwhelming to sellers and the sellers' agent, but they are just really strong programs out there. Some of these funds come from the towns themselves. This one was the town of Barnstable, but they may also have other programs for the town of Dennis or with Yarmouth. Any other towns, I would check with.
And also, there are similar programs that are run through the local housing authorities. If you are a renter in the housing authority, reach out to your local housing authority. They might have a program that can help you get into homeownership. That's one of the things that they pride themselves on."
So - help is out there, you've got to look for it; you've got to know who to talk to, and ask questions. Ask questions of your real estate agent.
And agents, don't be a chicken with this stuff when people come around. Don't just send them to the local bank for a pre-qual. No doesn't necessarily mean no in these situations, you've got to dig deeper.
"Many of these buyers have been told they cannot buy a house, at all. And even if there is no grant money involved, another good resource that I like to plug all the time is USDA (this is not the same program exactly as USDA that we might have seen through our local bank). USDA Direct actually will help buyers. They can finance and subsidize some buyers that have no credit. It is some work, but find a good agent who may be familiar with it, reach out to USDA in Wareham (that's our local office), and find an agent who is familiar with the ins and outs of that program and what the requirements are for the houses."
My big takeaway is that for any of us, buying a house wasn't easy. We have to work hard, have good credit; nobody who owns a home just...happens to own a home. It's work. So if you've been told you can't buy a house, if you're ready to put in some legwork, put in some time, and take instruction really well, if you really want to get this house, you can do it.
And in fact, when buyers have that attitude, and they're really ready to go, I find that those deals really stay together. Because those buyers are willing to do anything to keep it together.
And on top of that, everybody involved in this sale I'm working on with Kathryn feels like a million bucks. The buyer has a new home for his family. And our seller is really happy to be part of a solution. So, there's more to it than the dollars.

Reach Kathryn Ferrazzi at (508) 367-9085.
As an example of the programs you can turn to for local housing assistance, Governor Baker announced a new program adding funds to 59 communities across the state, including Dennis, Truro, Harwich, Eastham and Provincetown.
____________________________________________________________________________
Thinking of Selling?
Find out how much your home is worth today and receive a free comparative market analysis of your home from The Cape House Team!

______________________________________________________________________

Meet Katie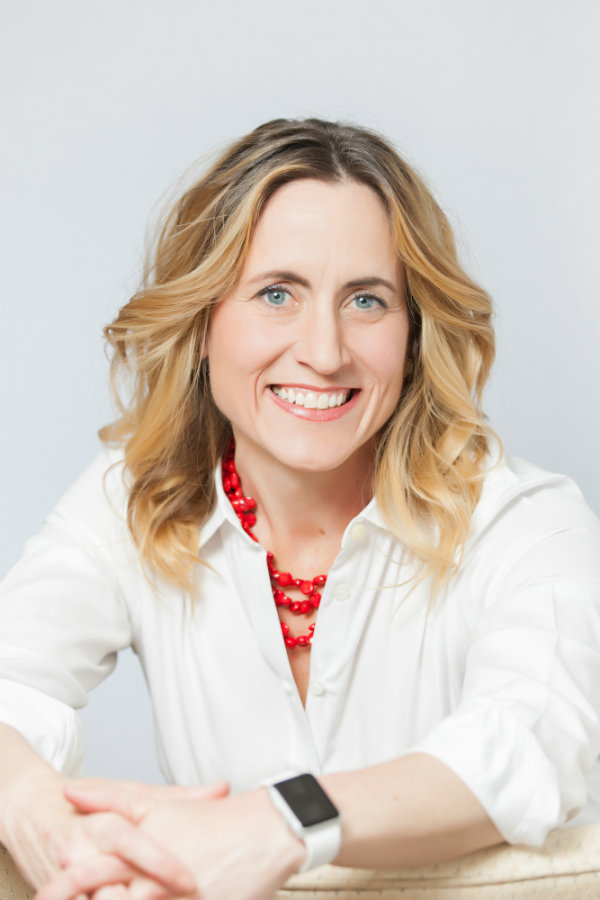 Mother. Singer. Runner. Dog Parent. Realtor. Speaker. Cape Cod Local Expert. When I want the freshest oysters, I don't go to the fish counter at the grocery store; I go to John, the East Dennis oyster guy. When my husband wants a perfectly tailored suit, we don't go to the mall; we go to Puritan Clothing in Hyannis. When I want the best chocolate this side of the Alps I don't go to the candy store, I go to The Hot Chocolate Sparrow in Orleans. A Cape Codder since I was a kid, I can find you the right house, bank, builder, school, auto mechanic, and yes, even the right oyster guy.