How to (And Not To) Find Your Real Estate Agent

The Cape House Show: Episode 28


Let's talk about how NOT to choose a real estate agent.
So, times have changed. It used to be that one of the only ways you could find an agent is that they would find you...constantly. They'd do things like knock on your door in the middle of the day, or call you up, out of nowhere. It's these strangers trying to get your business.
Well, good news - you don't have to do it that way anymore. You have the ability to connect with a real estate agent or find one without having those intrusive experiences.
So if someone is gonna knock on your door that you don't know, you don't have to answer that. That is not the real estate agent that I think you should work with. You don't know anything about them!
Same thing goes for someone who just calls you out of the blue. If you have tried to sell your house on your own with a "for sale by owner", believe me, we have a database that you're in. And we find you, and we call you, and we try to get you to list with us. So we'll say things like "Hey, so I'd like to preview your house. I may have a buyer."

If you have a buyer, just bring 'em!

That's just a line. They're trying to get you to list your house with them. I'm not saying they're bad people. These actually could be really good real estate agents, but their tactics are the pits.
The other thing is - if you have previously had your house on the market with or without an agent when it expires, guess what? We have access to that info too. And as soon as that happens, you're gonna get this onslaught of packages and calls and probably drop-bys. People trying to get your business assuming that you still want to sell, and that you just had the wrong agent. If you just work with them, you'll get it sold.
Again, I'm not saying that these are bad agents, or you shouldn't work with them, but that isn't the way you really want to be introduced to a real estate agent.
The best way to pick the right real estate agent for you is to find someone who can vouch for them. So find a friend, or a colleague, or someone in your professional network who knows a real estate agent and can give you their word and say, "This guy, he's the real deal. You should definitely call him."
Because once you've got that referral, you've worked out a lot of the big questions. Particularly if it's coming from someone that you know, and trust, and who knows you. You can let your guard down a little bit. You can start that relationship. It's swarmed up, and you'll have a head start with getting to know this real estate agent.
So that's the best way to do it - to choose someone who is recommended by somebody else. Two places in particular that you can look, that I think are really good:
1. Go to your bank (the mortgage section of your bank) to the loan officers and say, "Hey guys, who do you know that is a great real estate agent around here?" And talk about where
you're selling or where you're buying.
2. Real estate attorneys. If you have a real estate attorney in your circle of friends, call them up and say, "I know you work with a lot of real estate agents every day. Who do you think I should call to sell my house? And here's my circumstance..."
And then, you know you're halfway there. You know you've got some good people to choose from.
So end of story is: when you're choosing a real estate agent, you don't have to work with a stranger. You don't have to tolerate people intruding on your life. YOU reach out to them. You control the relationship. You do the interviewing so that you feel 100% good about who you choose because if you choose the right person and you set that relationship off right from the very beginning, chances are, your home sale or home purchase is gonna go way better.
Reach out to us at TheCapeHouseTeam.com if you want to know who we recommend to sell or buy real estate! Listen, of course we want you to work with us if you're going to be on Cape Cod, but if you want to buy or sell a house pretty much anywhere in the country - and even many parts of the world - we know people there. We are people you can call and say "Hey Katie, we're thinking of moving down to North Carolina. Do you know anybody down there? How about Miami?" Yeah, we do. We know people all over the place, and we can absolutely get you set up with someone who we think would be a good match for you.


____________________________________________________________________________
Thinking of Selling?
Find out how much your home is worth today and receive a free comparative market analysis of your home from The Cape House Team!

______________________________________________________________________

Meet Katie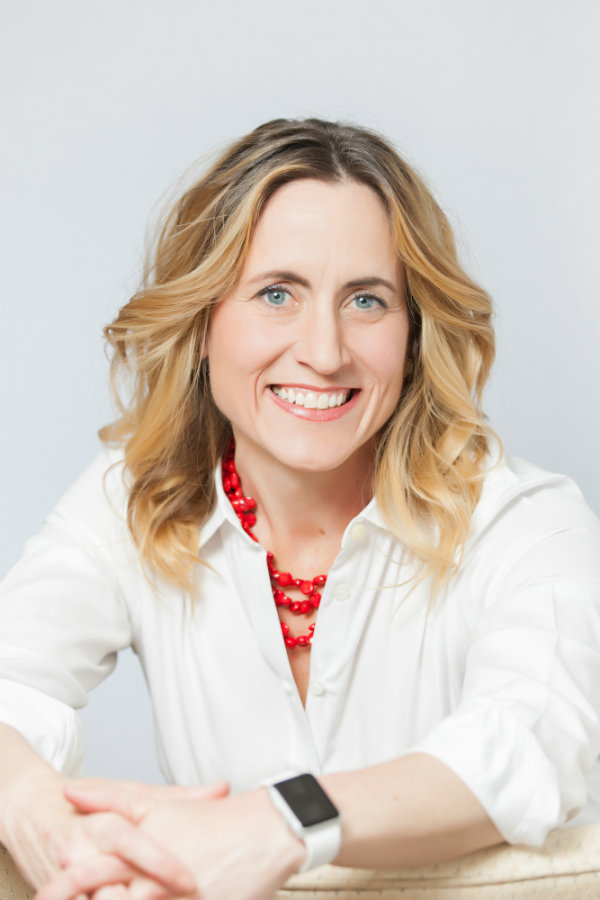 Mother. Singer. Runner. Dog Parent. Realtor. Speaker. Cape Cod Local Expert. When I want the freshest oysters, I don't go to the fish counter at the grocery store; I go to John, the East Dennis oyster guy. When my husband wants a perfectly tailored suit, we don't go to the mall; we go to Puritan Clothing in Hyannis. When I want the best chocolate this side of the Alps I don't go to the candy store, I go to The Hot Chocolate Sparrow in Orleans. A Cape Codder since I was a kid, I can find you the right house, bank, builder, school, auto mechanic, and yes, even the right oyster guy.