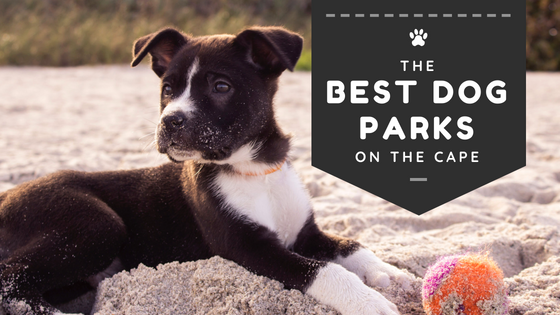 Where are the BEST parks to bring your dog? My dog only gets along with smaller dogs - where should I bring her? What beaches allow dogs? Where are the cleanest parks?
These are questions that I get asked regularly by not only clients but locals, family and friends alike. This is why I have put together this list of the Top Dog Parks on the Cape!
Dogs bring out the best in people. They are a great equalizer and they just want you to like them. Their love and loyalty are unconditional, and they don't care if you're funny, smart, wealthy, successful, nothing. They just love you.

So, when we dog owners want to get out of the house with our four-legged companions, it's no surprise we want to bring them to places that are safe, clean, and where they can run freely and have fun! Question is, where exactly are these places?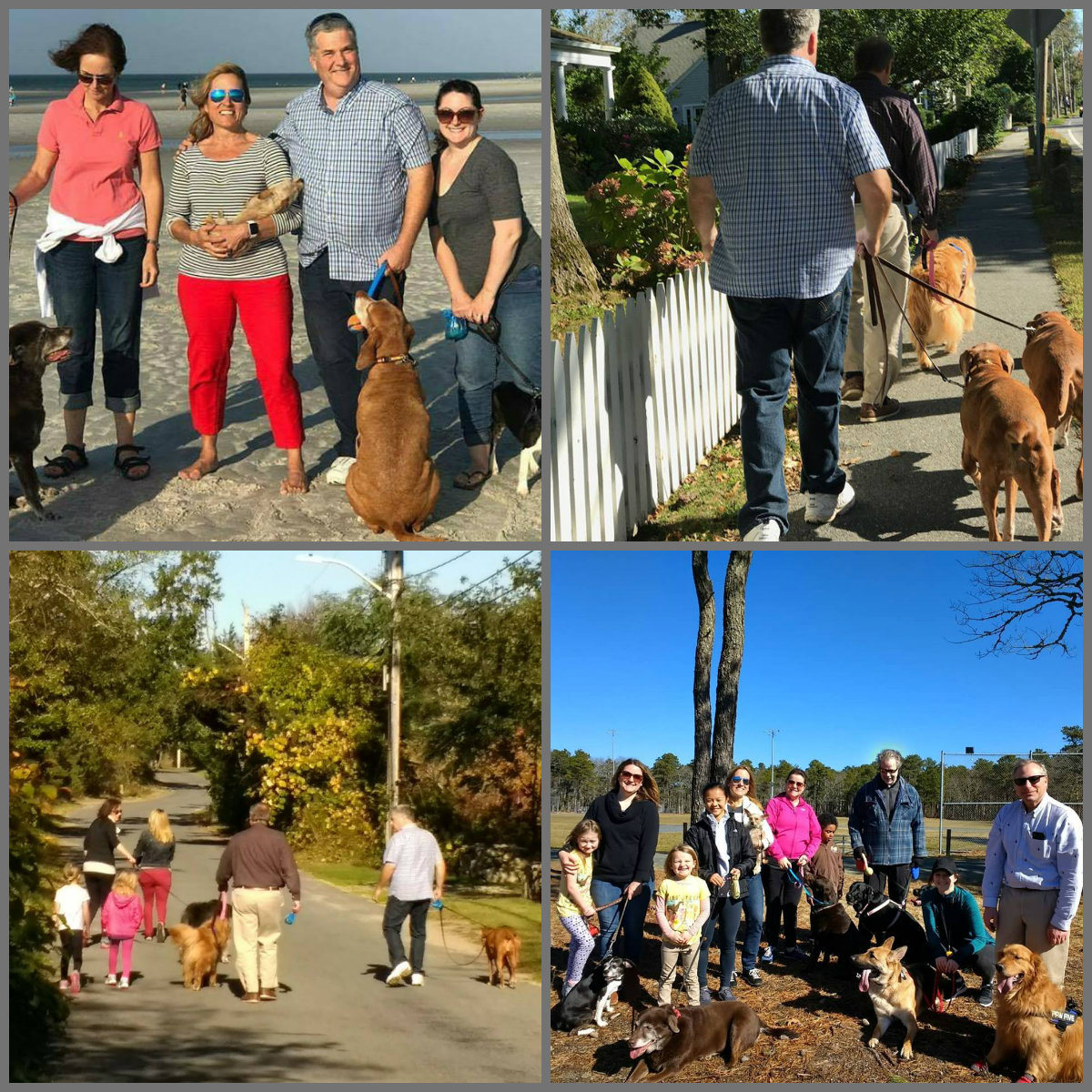 It's no secret: we are dog people here at The Cape House. Jeff has two 12 year-old weimaraners - Lola and Otto - and I have Weezie, a 2-year old chihuahua mix from the Dominican Republic. Weezie was found on the side of the road at 3 pounds and just a few weeks old, covered in parasites. Today she's not a whole lot bigger, but she's doing JUST fine, full of spunk! Our love for dogs is the reason why we organized The Cape House Dog Meet-up, a group of fellow dog-lovers who go to different spots monthly where our dogs can explore and play.

We hope you enjoy exploring and experiencing all that the Cape has to offer with your furry best friend! If you're interested in more Cape Cod area recommendations, give me a call or sign up for my mailing list where I share everything I know about Real Estate and living in Cape Cod!

This post is dedicated to Animal Rescue League of Boston, Cape Cod Branch. If you would like more information on this organization, or would like to donate, please click here.
____________________________________________________________________________
Best Dog Park in Yarmouth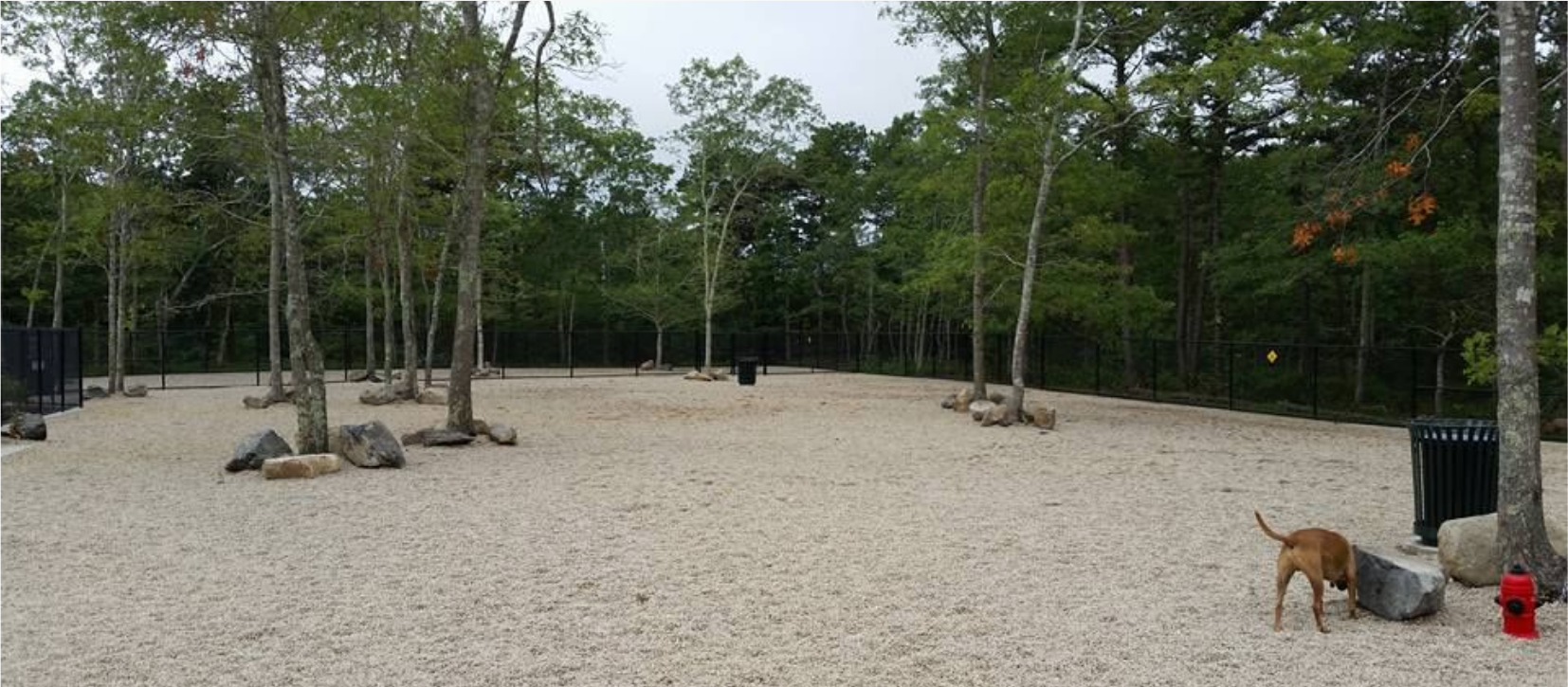 Source: Bring Fido
Yarmouth Dog Park
482 Buck Island (Directions)
Dogs welcome everyday 6am - 8pm
Off-Leash • Fenced-In • Average of 10-20 dogs per day • No fees
With plenty of toys and water, there is no way your dog won't love this park! The park is separated into 3 separate gravel play areas: general, sensitive, and small dogs, providing a great sense of security for dog parents. What really sets this dog park apart however, is the Yarmouth Dog Park community itself. After the tragic murder of Sergeant Sean Gannon and the shooting injury to his K9 Nero, residents completely stocked the park with blue frisbees, tennis balls, and other toys. You will always feel welcomed at the Yarmouth Dog Park!
Best Dog Park in Dennis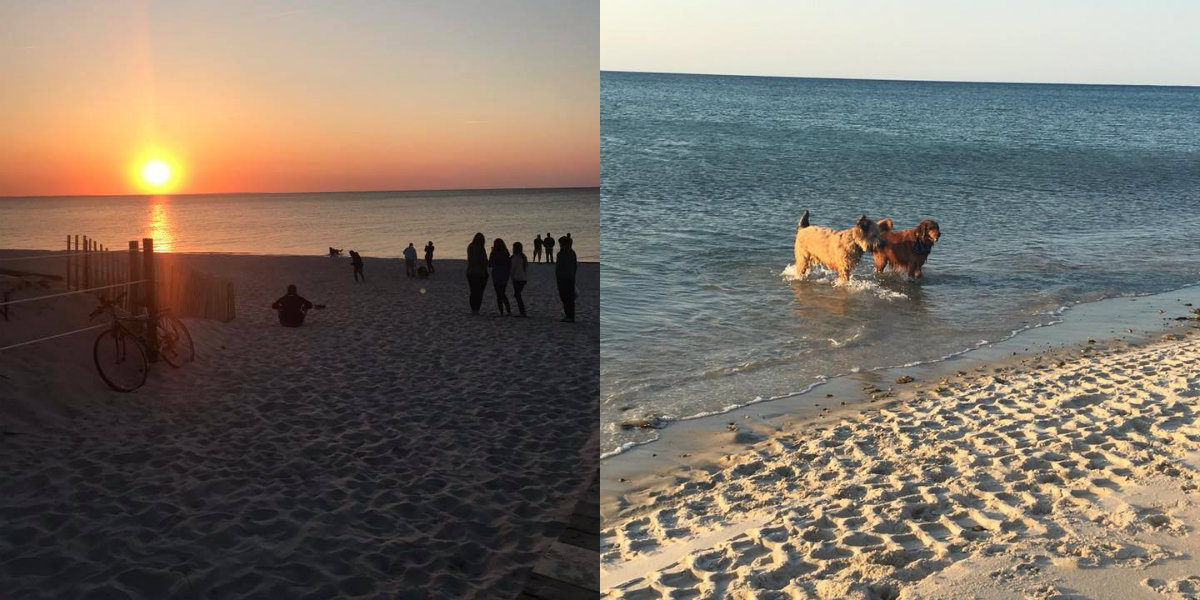 Mayflower Beach
2 Dunes View Road (Directions)
Dogs welcome Labor Day through the Friday prior to Memorial Day
On-leash • Open Area • Average of 0-10 dog per day • No fees • Website
Is your pup a fan of chasing birds? Well, here is his/her sanctuary! When the tide goes out, it goes out as far as the eye can see, and the exposed flats are fantastic for chasing seagulls! Known to be one of the best beaches in the mid-cape, the sand here is super soft with little to no rocks and has become a favorite spot with The Cape House Dog Meet-up.

Pro Tip: Try to go at the beginning and end of the season. You will seriously get in some PERFECT sunset walks!

Best Dog Parks in South Dennis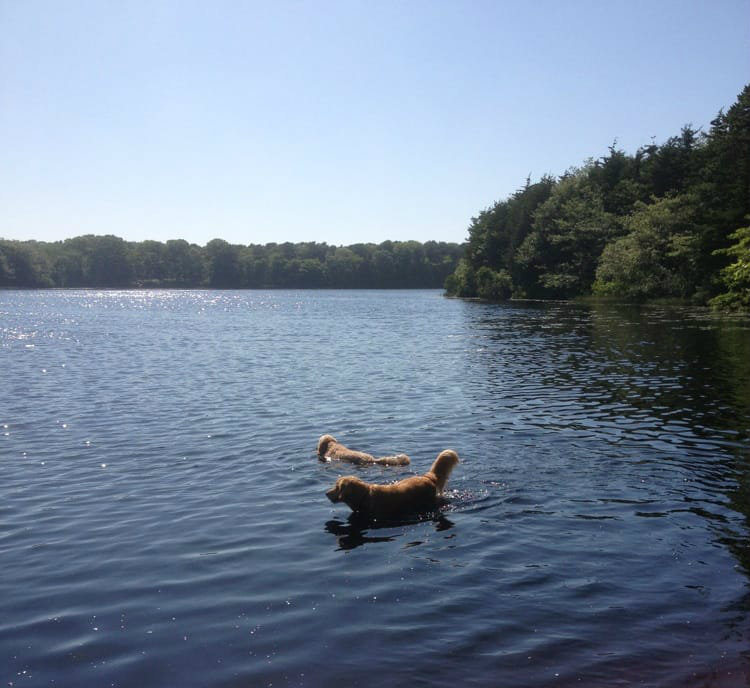 Source: Yelp
Fresh Pond Conservation Area

Rte 134, Fresh Pond Conservation Land (Directions)
Dogs welcome everyday
Off-Leash • Open Area • Average of 0-10 dogs per day • No Fees

It's all about the doggie paddle! Looking for a place to bring your dog in the summer to cool off? This is the unspoken "Dog Beach" in town! Surrounded by miles of hiking trails, this gorgeous fresh water pond is where both humans and dogs can go for a cool swim. This is a veritable pilgrimage for the Clancy clan every year, since the pond is near our house.

Pro Tip: The absolute best time to go is sunset!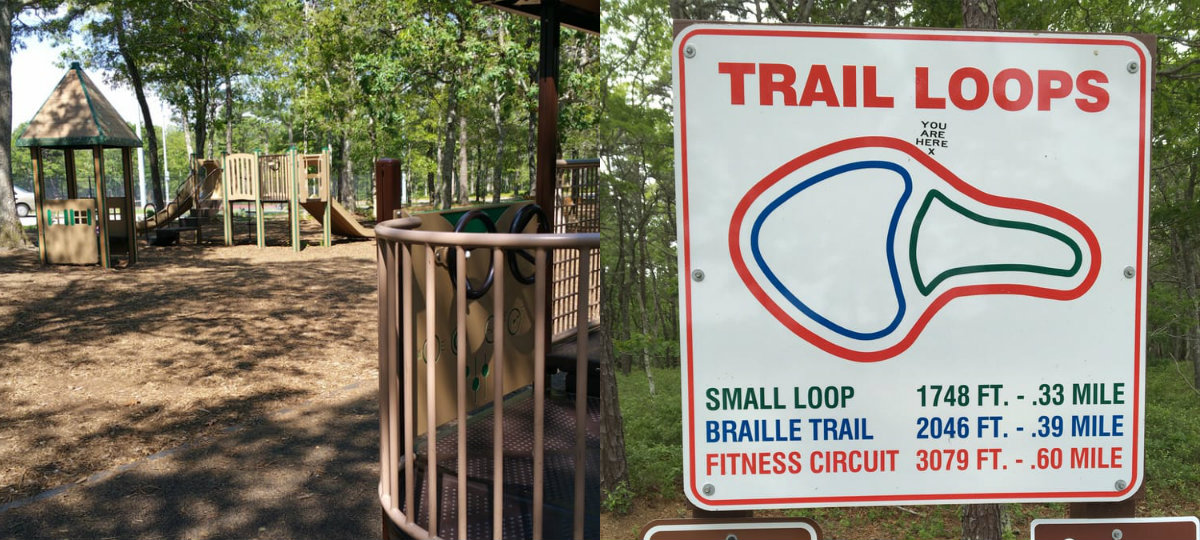 Source: Yelp
Johnny Kelley Park
168 Old Bass River Road (Directions)
Dogs welcome everyday
On-leash • Open Area/Fenced In • Average of 10-20 dogs per day • No fees

Let's play ball! This place is an amazing spot for the WHOLE family! The park is split into three walking trails: short, long, and "Fitness Circuit" ;). The Small and Braille trails wind around large baseball fields (at least one which is completely fenced in), and when the fields aren't being used, they make a great place to throw the ball for a while. Johnny Kelley Park is a favorite for our family. The kids play on the playground while mom and dog take a walk. The kids also love the basketball courts and tennis courts, and the pavilion with picnic tables provides a great spot for shade and snacks. Weezie fits perfectly into the basket of our bike, so we will all bike down on the trails leading to the park together.

PRO TIP: Along the way to the baseball courts, there are fitness stations for the dog parents. They're definitely worth a try!
Best Dog Park in West Dennis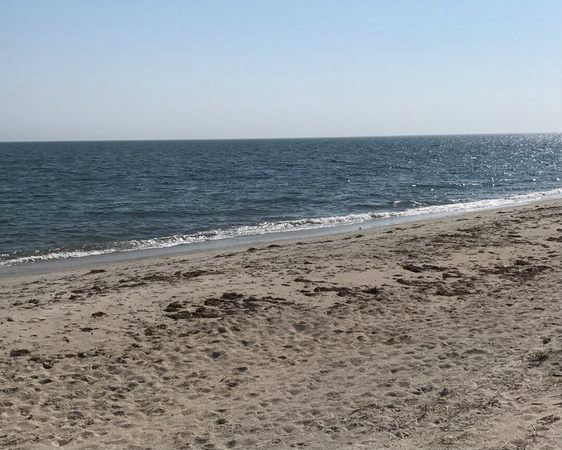 Source: Yelp
West Dennis Beach
45 Lighthouse Road (Directions)
Dogs welcome Labor Day through the Friday prior to Memorial Day
On-leash • Open Area • Average of 0-10 dogs per day • No fees • Website
This mile long beach is simply gorgeous, and will take you right to the mouth of the Bass River. You can either walk your dog on the beach or the pavement, and there is also a swing set if you decide to bring your kids. Oh, and did we mention ice cream?!

PRO TIP: It's also the perfect place for flying kites!
Best Dog Park in Brewster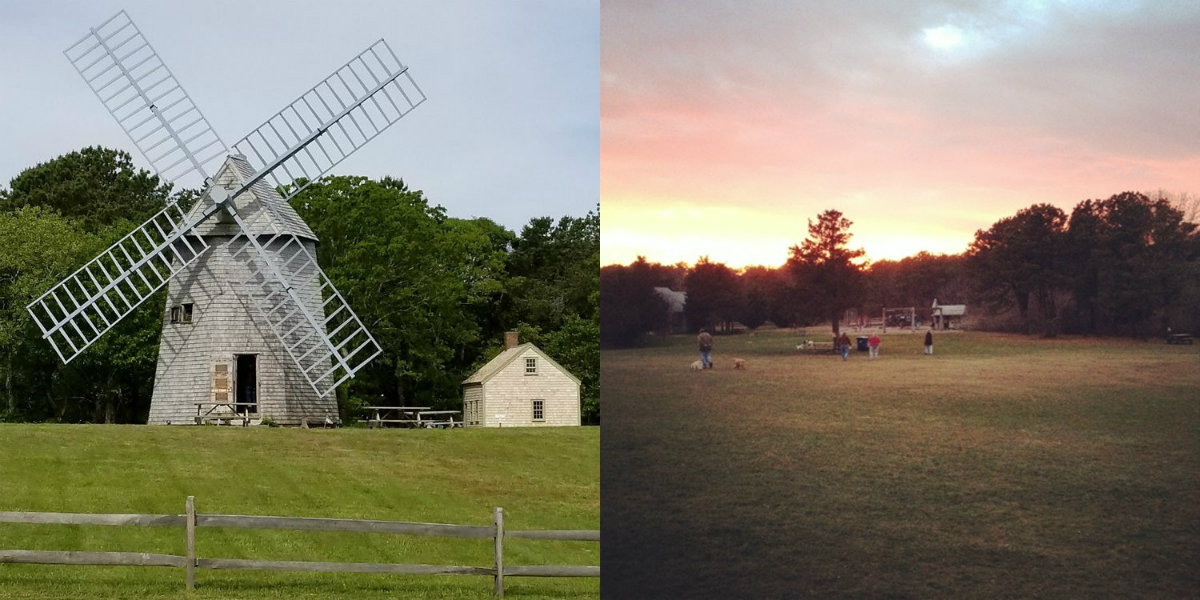 Source: Yelp and Foursquare
Drummer Boy Park
773 Main Street (Directions)
Dogs welcome everyday
On-Leash • Open Area • Average of 0-10 Dogs per day • No fees
We can't over how beautiful this 17-acre park is. For all you history buffs out there, the park features a large windmill, built in 1765, that has since then been moved here. Along with a cute playground, the park host multiple community events such as blacksmith presentations, craft fairs and concerts. Did we mention the AMAZING views of Cape Cod Bay?!

PRO TIP: Dogs must always be on-leash! Once upon a time, this park was a free-range dog hot spot. However in 2012, some of the community protested the dog activity, and the park ended up banning dogs. Fret not! In 2013, due to pushback and protest from the rest of the community, a compromise was reached and dogs are allowed once again! To prevent this from happening again, please make sure you have your pup on leash.
Best Dog Park in Provincetown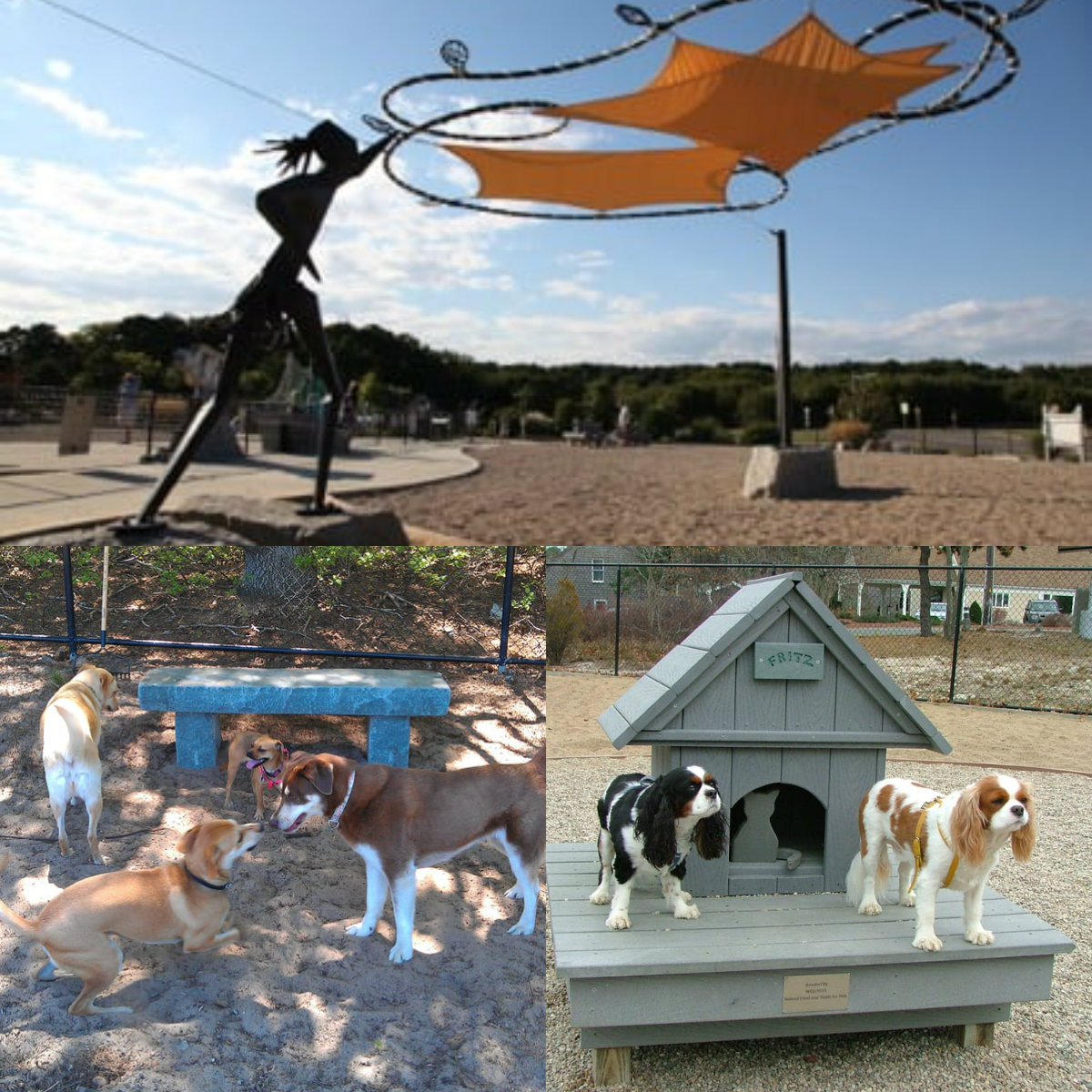 Source: Yelp
Pilgrim Bark Park
227 US-6 (Directions)
Dogs welcome everyday 6am - 6pm
On/Off-Leash • Open Area/Fenced In • Average of 0-10 dogs per day • No fees • Website
Now this is a cool park! Split into two play areas (general and smaller dogs), the park features a ton of beautiful and fun structures that have been created by local artists, including an amazing smaller version of the Mayflower. The park is super clean, and is equipped with poop bag stations.

PRO TIP: Fan of the park? Please Donate! There are no fees to enter the park, however it is privately owned and relies on donations to continue to keep it open, clean, and make improvements.
____________________________________________________________________________
Did you like this post?
Subscribe to our newsletter for more Cape Cod posts like this!