4 Things Only A Really Good (Human) Agent Can Do
The Cape House Show: Episode 31

Over the weekend I got a letter from a client, and it just made my day. Listen, when we do a good job, it's not weird to get a thank-you letter from a client.
But this one really knocked my socks off.
"Katie,
This letter is long overdue, but I wanted to express my gratitude for who you are and what you've done for me. Enough can't be said about how you handled our closing last summer - permitting issues and all - there is no one else that I would have rather had on my team."
And it goes on, and, like...I got nothing else, I'm done.
But, really, it made me think about what's going on in our industry right now. We have a lot of changes happening. It's almost possible to take a real estate transaction from end to end and never have any interaction with an agent. And there are a lot of agents that are really nervous that we're going to be extinct at some point.
I'm not saying this just because I don't want to be extinct, but in studying what is going on, and seeing the the grand scheme of things around the country, I am NOT concerned that we all go extinct. I think that some will definitely not survive, but...you don't get letters like this for nothing.
This was a deal where three days before the closing we found out there was a code violation in the house that my client was never informed about. He was completely aboveboard, but it changed the house from a three-bedroom to a two-bedroom. You can imagine the buyers' dismay at that. So I won't go through all the details of what I had to do to keep this deal together, but we kept it together. We got the right people, and we got building inspectors, and I had contacts at the town that I knew. I was like "Oh please, you have to help me with this. Who do I talk to? How do I figure this out? What's the solution?" I got builders in there because, you know what, I'm married to one, and he'll do me favors like that. And we finally - and let me tell you, it took a long time - it was a sticky, dicey situation, but we got through it. We got all the way through.
Happily ever after!
No machine is gonna do that for you.
And I started thinking about these other things like, "What other things do I do for my clients that could not be replaced by a system?"
And I thought about it, and - the Cape's most popular and most requested home inspector - I have his wife's cell phone in my contacts. And she answers my calls! She's happy to hear from me.
So, you need a home inspection? You need it fast? I can probably help you.
Can your machine do that? I don't think so.
Another thing that we did was due to my involvement with local land trusts in town. I knew about a huge tax benefit that my client could take advantage of, and so now she is going to get $75,000 in tax credits because I had that connection and hooked her up. I'm actually working on it with another landowner right now to see what they can do. I won't get into details.
And then, finally, who else is gonna spend $50 on produce and wine just to stage your house and then leave it in your fridge for you two days into the listing?
This girl.
There's no app...you can't swipe left and drop the Prosecco on the table. That happens right here.
Yes, sometimes there's no need for that that human interaction - there are those transactions.
Those aren't my deals. That's just not who I deal with.
But I deal with the people - the human beings - who really appreciate the contacts that I have, the investment that I have in doing a good job for you, and just how damn hard I work.
And I'm not alone. There are hundreds of us out there who do all of that stuff and more and give you so much more than you're paying for. You walk away from working with people like us thinking, "Wow, totally blew my mind."
So I want you to realize that we are out there. You need to interview to find us. Not everybody is the same. Not everybody offers this stuff. You need to be checking out if someone says, "I'm so great. my clients love me!" Get a list of references that you can call and actually talk to them. Check out their ratings online. Look at their website. Look at objective websites to see what sort of information you could get about what people say about them.
But I think you'll find that most of us are pretty awesome, and we're worth what you pay us - I promise!

____________________________________________________________________________
Thinking of Selling?
Find out how much your home is worth today and receive a free comparative market analysis of your home from The Cape House Team!

______________________________________________________________________

Meet Katie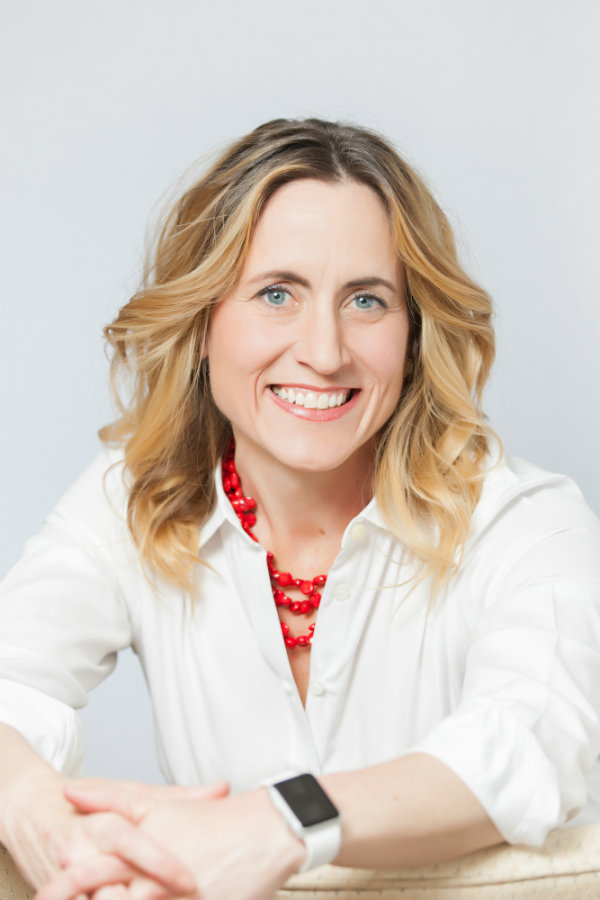 Mother. Singer. Runner. Dog Parent. Realtor. Speaker. Cape Cod Local Expert. When I want the freshest oysters, I don't go to the fish counter at the grocery store; I go to John, the East Dennis oyster guy. When my husband wants a perfectly tailored suit, we don't go to the mall; we go to Puritan Clothing in Hyannis. When I want the best chocolate this side of the Alps I don't go to the candy store, I go to The Hot Chocolate Sparrow in Orleans. A Cape Codder since I was a kid, I can find you the right house, bank, builder, school, auto mechanic, and yes, even the right oyster guy.