What Makes Communities Resilient?
The Cape House Show: Episode 34

So last week I attended the Cape Cod and Islands Association of Realtors Housing Summit, and it was really, really interesting! We had a representative from the National Association of Realtors, and we also had a representative from the Cape Cod Commission who gave us the real skinny on what's going on nationally and locally, and what it all means for us on Cape Cod. So, in summary, here are the big takeaways:
Nationally, inventory has been down nearly every month for three years (so, it's not just us)
Nationally, prices have been increasing for seven years! You guys know that cycle: they've been increasing for seven years. Think: what goes up, must come down. So keep your eyes open.
40% of investment buyers used cash to buy their houses. Why does that matter? Whether it's their first time or second or repeat buyers, people want to live here year-round. So it's tough to compete against cash. So that's a challenge for us here.
The median age of buyers has gone up significantly - both for first-timers and repeat buyers.
And they're staying longer in their houses! They're waiting longer to buy their first house, and they're staying in them longer, which I think is really interesting. It used to be in five to seven years people will be selling a house. Now, it's like 10 years for a first-time homebuyer and 15 years for a repeat homebuyer. Very interesting!
There is this downpayment knowledge gap. What is that? The downpayment knowledge gap is that people who are going to buy a house are under the misconception that they always have to have 20% to put down. And actually, for first-time, it's more typical for it to be 5%. Homeownership is actually closer within reach than many people think - they just don't act because they don't think they can, which is kind of a bummer, so we have to educate them.
And agents...who uses agents? Who doesn't use a real estate agent? Agent assisted sales are actually at an all-time high of 89 percent - which I found fascinating! You would think in an upmarket that people think, "Who needs an agent to sell my house or buy my house?" You ALL need an agent to buy your house! Actually, except for 8% of you, which is the the percentage of people who sold without the use of an agent. And that's actually an all-time low. Kind of interesting, but I've got a whole other conversation on that.
Now, locally, I'm going to tell you a few things you already know if you live on Cape Cod, but I can tell you why, and, maybe, what we can do about it. So locally, we are lacking a diversity of housing options.
What do you mean? What is that all about?? On Cape Cod, 80% of our homes are single-family homes. Okay, yeah, big deal. Well, in Massachusetts it's 52%, and in the U.S. it's at 63 percent. So what are the other homes and the other properties? Well, they're multi-family homes, apartment buildings and whatnot. We don't have many choices here for people who want to live on Cape Cod. It's kind of single family homes or bust. We could do something about it. What will it take? So first of all, there is no shortage of reasons for people to live here on Cape Cod.
• First, we have strong communities, overall our towns are fiscally healthy, we have a strong infrastructure, and we have high-quality and varied educational options. So there are a lot of good reasons to be here. We have natural beauty and a high quality of life.
• Second, now here's an interesting stat: of the nation (and the state), Cape Cod actually has the highest percentage of people who work remotely: living here and working for a company in Switzerland or Boston or Atlanta, but they can work remotely. I think that attracting folks who can work remotely is a great way for us to build up our diversity of our homeowners.
• The third reason that it's a wonderful place to live is that we have genuine community centers. We have the Harwich Community Center, the Hyannis Youth and Community Center we have outstanding Councils on Aging, Boys and Girls Clubs. We have these places of activity and support for our community which are really important. Now, keep this in mind - when people are saying, "Oh we want to build a new community center in this town," yes - they're good for everybody! Don't just think, "I don't swim! What do I need a pool for?" Oh, lots of people want that pool. Lots of people want that community center. That gym. That place where they can have meetings. They're really important to having a strong community.
One of the terms that I really liked that they used is "community resiliency". And to improve and sustain that, there's a few things we need to do. We need to get a balanced and healthy housing situation, and we're going to need to focus on 5 major things:
Transportation
Telecommunications - refer back to what I said about working remotely - you need a good signal to be able to do that!
Healthy water - we have a single source aquifer, you've heard a lot about that.
Open space
Energy efficiency
Those are the five places where if we can build and stay strong, or get strong, those areas will make our community more resilient. And some of the housing development efforts and initiatives that are going to be part of this solution are what is termed "gentle density", and I love this. So they showed us a slide of this monolithic apartment building… this piece of land, and then they showed us a slide with more of a village setup on the same piece of land, housing the same number of people, but way more aesthetically in line with what we do here in Cape Cod. I think a lot of times people think, "Oh, I don't want an apartment building, I think it would disturb the natural character of the Cape." It can totally be done. And the other thing that is right within our grasp - we've got this stuff here - is accessory dwelling units. We have the apartments above garages; we have the basement apartments; we have the in-law apartments; we have these available. But in many towns, it's not legal to rent them out to anybody but family. And we need to change that so that more people can afford to live here and we can be more resilient!
____________________________________________________________________________
Want More Info?
We've got your back! Check out the slides from these two key presentations that really resonated and had a huge impact!
____________________________________________________________________________
Meet Katie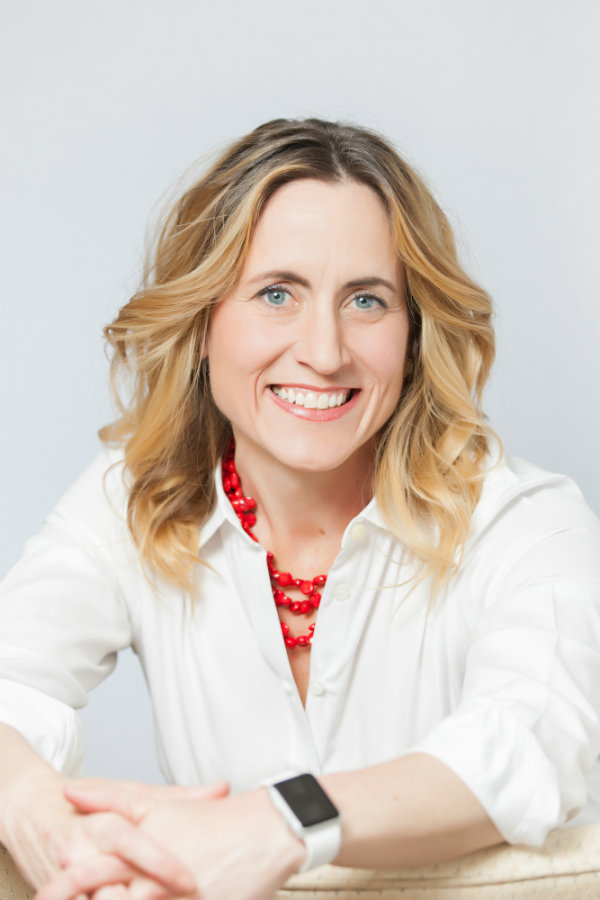 Mother. Singer. Runner. Dog Parent. Realtor. Speaker. Cape Cod Local Expert. When I want the freshest oysters, I don't go to the fish counter at the grocery store; I go to John, the East Dennis oyster guy. When my husband wants a perfectly tailored suit, we don't go to the mall; we go to Puritan Clothing in Hyannis. When I want the best chocolate this side of the Alps I don't go to the candy store, I go to The Hot Chocolate Sparrow in Orleans. A Cape Codder since I was a kid, I can find you the right house, bank, builder, school, auto mechanic, and yes, even the right oyster guy.