Introducing The Cape House's secret weapon: The Captain
The Cape House Show: Episode 43

So today's guest is The Captain, or as I like to affectionately call him, Dad. The Captain is the newest hire on The Cape House Team and he is indispensable. Not only has he given me all of his sales genes, which he has from how many years were you in publishing sales?
"Oh, 20 years."
And then you got your real estate license when?
"Ahh, in 1997. Just seemed like yesterday!"
So he's been a real estate way longer than I have and just recently started with us and as you know, at The Cape House, we have specialists. We have multiple agents. So we've got me, I'm the Queen, but I'm also in charge of marketing. Anything that's sort of forward-facing that you see, like negotiating and problem solving, that's my responsibility because you know what, the buck stops with me. Then we've got Jeff Clonts who is all the back-office stuff. He does so much that you don't see, but this guy right here is like our secret weapon and I'll tell you why. Nobody does an open house like this guy. So Captain, why won't you tell us what you do. How do you prepare for an open house?
"Well you know, there's number of things you have to do, things a little more sophisticated these days and it's a lot more available to you. So you know, you've got more than just listing sheets, you've got color folders, things of this sort that help the buyer."
So you bring tons of materials. When do you bring them to the open house?
"Usually the day before."
Who does that? The average agent is usually just grabbing a couple listing sheets, running over signs over their shoulder, throwing them in the ground in time, and then getting there for that open house. This guy goes to the house the day before and makes sure everything is set. Oh, by the way agents listen up, if you come and work for us guess who puts your open house signs up. This guy. So let's say you have an open house, it starts at 11:00, when do you put your signs out?
"If I could put them out the day before, night before, I'll do it. But most the time, I'll go out early you know around 7:30/8:00, put those up and then come back and have a leisurely breakfast and go to the open house."
Okay so people are driving by, they're like, where's that open house? Now don't you leave a couple signs out of the ground
till the last minute?
"Yes."
So this is his trick. He's got some tricks here. So he leaves the last few signs up because it's like a mystery. Nobody's going to go to your house at 7:30 in the morning. They might be cruising your neighborhood, trying to find it because of those couple of signs, but they won't go to your house. That's pretty cool!
"Yeah, the other thing is putting that one extra sign out, you know, in another outlet for people from a different direction, even though it's not on the listing sheet."
Yeah, you know that's good because you can bring people in from other places. Alright, so we set our signs out, you got there early, you put the last few signs in, people are coming in, they've got all the materials that they need, but then 1:00 rolls around, and someone pulls in the driveway at the end of the open house. What now?
"Bring 'em in! I'm still here! I've stayed as long as 3:30/4:00. You know, you can stay open. I mean, you have people walking in and they want to look at that house. I'm not going to say, 'No, see me next week'".
Yeah exactly, but the thing is a lot of agents will do that. With some agents it's like, "It starts at 11:00, ends at 1:00. I got stuff to do. We're going to get out of here" and they don't get that these open houses are actually pretty important. So we've had, I don't know how many yet, so you've been on board since August during his open houses. I'm not sure exactly how many houses you have sold because of that, but don't you let anybody tell you that open houses don't sell a house. You know which open houses sell houses? The Captain's open houses. That's how we get it done.
__________________________________________________
Thinking of Selling?
Find out how much your home is worth today and receive a free comparative market analysis of your home from The Cape House Team!


__________________________________________________

Meet Katie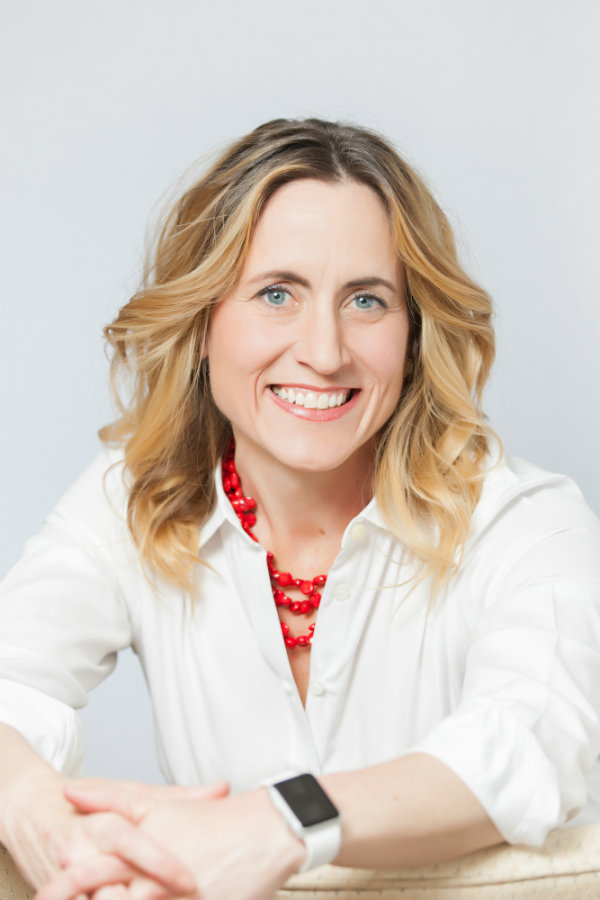 Mother. Singer. Runner. Dog Parent. Realtor. Speaker. Cape Cod Local Expert. When I want the freshest oysters, I don't go to the fish counter at the grocery store; I go to John, the East Dennis oyster guy. When my husband wants a perfectly tailored suit, we don't go to the mall; we go to Puritan Clothing in Hyannis. When I want the best chocolate this side of the Alps I don't go to the candy store, I go to The Hot Chocolate Sparrow in Orleans. A Cape Codder since I was a kid, I can find you the right house, bank, builder, school, auto mechanic, and yes, even the right oyster guy.