The RIGHT Way to Change Real Estate Agents

The Cape House Show: Episode 44

There's a saying in real estate that goes "you want to be the first girlfriend, the second wife, and the third real estate agent." I don't know if I necessarily subscribe to that particular adage but there's something to it.
So oftentimes we'll have people come to us after they have been with another agent looking to kind of change horses. There's a right way and a wrong way to do it. For starters, chances are your current agent is probably a friend of ours. So, we really want to make sure we're playing nice in the sandbox. We're not looking to steal business from anybody so we want to make sure that you take the right steps to get it done. So, if you're still in contract with your real estate agent, remember that you're also in contract with that office. To get released from that contract, you are required to get a signature from the managing broker at that office, not just your agent. So know that, it's kind of a big deal. But once you're clear of that and you're out of your contract, either because you've been released or it's expired, you are not beholden to anyone for anything. So make sure that you're all legit and aboveboard before you engage with anybody else, and of course if you call us, we'll make sure that is all okay before we move forward with you.

Next, we will review with you everything that went on the first time around. We'll be listening for clues as to why maybe the house didn't sell the first time. A lot of agents will say "price will cure anything!" You know what, that's true. There is a price, and if you keep lowering it, you'll sell anything. With that said, we like to kind of preserve your capital. That's kind of our job is to try to get you as much money as possible. So we're going to look in four other places first.

First, we're going to look if there were professional photos done, and did they really convey the story of the house. Perhaps they were maybe not in the best order, or they missed something kind of important about the house, or overemphasize something that wasn't as big of a deal.

Second, we'll look at the write up in the verbiage with a listing. Does that like, is it a compelling message? Does it get you excited about living in that house? Does it make you understand the lifestyle that comes with living that house? If it doesn't, we're going to tweak that.

Third, we're going to look at, what were the main objections? What kind of feedback did you get from people who came to see the house? Why didn't they buy it? We'll listen to those and look for anything that can be remedied.

Then finally, we'll look at the marketing plan. What was done? What was the plan? What was the strategy? What worked? What didn't work? Did you even have a plan that you knew of?

Once we've looked at all of those and tweaked those and, we're going to run the listing for a little bit with those things changed. We're not necessarily going to change the price unless it's really obvious that there's just no data to support that number. If we think it's okay, we're going to leave it right there for a while. But if it doesn't after all those changes and all those tune ups and all of our effort and our new energy doesn't really make a difference in terms of showings and activity on the property, then it is time to look at the price and that is a real thing, and we're not going to pussyfoot around it. We'll tell you what's what in the land of what right off the bat.

So if you are looking to change real estate agents, there's a right way to do it. We hope you go about it the right way and if you want to talk to us about being your next real estate
agent, contact us today!
__________________________________________________
Thinking of Selling?
Find out how much your home is worth today and receive a free comparative market analysis of your home from The Cape House Team!


__________________________________________________

Meet Katie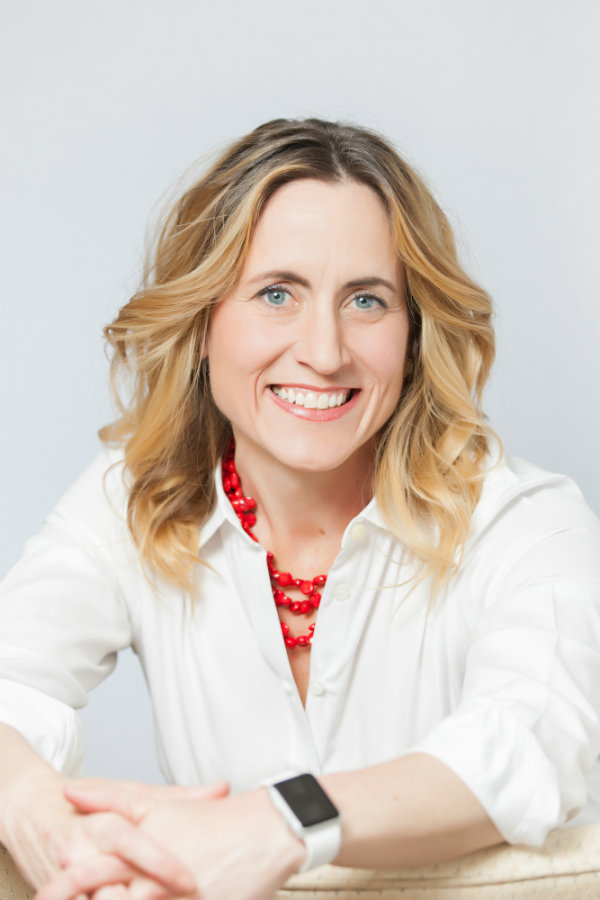 Mother. Singer. Runner. Dog Parent. Realtor. Speaker. Cape Cod Local Expert. When I want the freshest oysters, I don't go to the fish counter at the grocery store; I go to John, the East Dennis oyster guy. When my husband wants a perfectly tailored suit, we don't go to the mall; we go to Puritan Clothing in Hyannis. When I want the best chocolate this side of the Alps I don't go to the candy store, I go to The Hot Chocolate Sparrow in Orleans. A Cape Codder since I was a kid, I can find you the right house, bank, builder, school, auto mechanic, and yes, even the right oyster guy.