How do agents access SO MUCH info about you? It's kind of creepy!

The Cape House Show: Episode 57

Alright, how do real estate agents find out all of that information about you and your house? It's a little creepy, isn't it? But here's the deal, we're looking - we study that information; we need to know what your taxes are, we need to know mortgage history, we've got to kind of know what we're working with, and we rely on you to help us with that but here's the deal - a lot of that is public information. I know! It's kind of creepy! When I first realized, like ooh, this is a lot of information that's just out there for everybody but that's the way it is in our state and country. We can access all sorts of info about you but here's the thing - you can access that info about you too and I highly recommend you go and check these things out.
First of all, you got to make sure they have the right information. All this stuff is entered by human beings and human beings make errors all the time, especially on like your town field card (the thing that is used to calculate your taxes - yes, that). There are always mistakes, not always ever, but there's just mistakes on those a lot. Sometimes in your favor, but sometimes not, and you really do need to keep an eye on it make sure everything is accurate before you go in the market.
You're like "Shut up Katie! Tell us where those websites are!" Yes I will, they're not top secret by any stretch. So, for your town information, you should google the name of your town and assessor's database or searchable online database, or searchable values. They all use different keywords and some of them use different software but they all have the same information. So you can search by (and here's where it gets a little creepy) you can search by like name and you can search by road and parcel ID and all that stuff, and if you're starting to get creeped out about the privacy aspect of all this, yeah I totally understand!
One of the things that you can do about that is put your properties in trust and then they can't be searched by your name but addresses eventually can be turned up the other place to look is your county registrar office, and for Cape Cod it is BarnstableDeeds.org is how you can get there. You can go and it's not super user-friendly but you can see all of the history of things that have been recorded at the Registry of Deeds. Well, what would be recorded there. Obviously the purchase, the change of hands, when the deed changes, the mortgage that you took then and every subsequent mortgage, those all get recorded at the Registry of Deeds. Any name changes, if you put it into a trust, the trust will be there, condominium documents are often there - what else gets registered... I don't know, lawyers, come on help me out!
But there's a lot of information there and I highly recommend kind of googling your own property before you put it on the market and on your Assessors field card, those can be a little hard to read but they're not rocket science. You can figure it out. Sometimes bedroom and bathroom counts are completely off or they missed some work that you did to your house - which by the way, it might be because you didn't put a permit - yes, only permitted work is recorded on the Registry of Deeds and only permitted work goes towards changing your assessed value (thus the reason some people don't permit it which I advise against but that's a whole other conversation). Alright, if you want to go and do some stalking of your own property and need more help or information, contact us today!
__________________________________________________
Thinking of Selling?
Find out how much your home is worth today and receive a free comparative market analysis of your home from The Cape House Team!


__________________________________________________

Meet Katie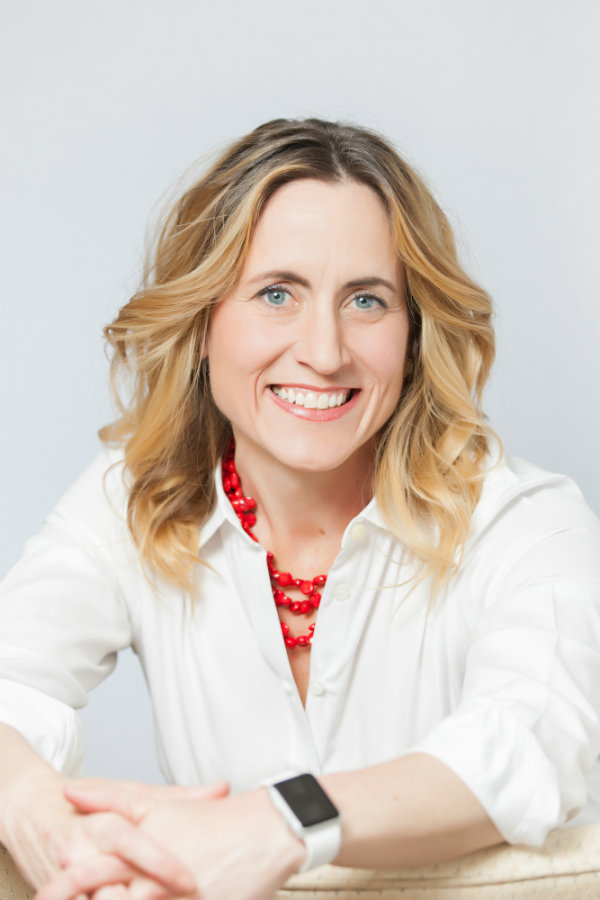 Mother. Singer. Runner. Dog Parent. Realtor. Speaker. Cape Cod Local Expert. When I want the freshest oysters, I don't go to the fish counter at the grocery store; I go to John, the East Dennis oyster guy. When my husband wants a perfectly tailored suit, we don't go to the mall; we go to Puritan Clothing in Hyannis. When I want the best chocolate this side of the Alps I don't go to the candy store, I go to The Hot Chocolate Sparrow in Orleans. A Cape Codder since I was a kid, I can find you the right house, bank, builder, school, auto mechanic, and yes, even the right oyster guy.