Is the Buyer for Your House REALLY Ready to Buy?
The Cape House Show: Episode 61

Alright, how can you tell if the buyer for your house is really ready to buy? They make an offer, right? No, wrong! There will be people who make offers who actually aren't really ready to buy and here are 4 signs that you need to look out for for a buyer that's a little bit unsure so you want to be careful.
1.) If the buyer has only seen your house and they just, boom (unless there's like, you know, crazy bidding wars happening around) but in other situations if they if they've just like impulsively making an offer on just your house and they haven't really looked at anything else, it could happen that as they get further down the line with a deal they see other things that are out there and they start to second-guess themselves. On the other end of things, if they've been shopping forever, they've made offers and they can't seem to stay together and they've been doing this for years, ehhh. I would give a little pause about that one.
2.) Next, if they come in and they make a very low offer, like it doesn't even make sense on paper, that's another sign of maybe a little lack of commitment or just a lack of readiness. They're just scared, and they don't want to spend too much money, which nobody wants to spend too much money but there's a difference between being sort of conservative and methodical and being a chicken, really.
3.) Let's say you put the offer together, you came up to a price that everybody can agree on, you get two home inspection and these buyers come back with just this laundry list of excessive demands. Demands like things that are not to today's code but they were at code when the house was built, or things that they saw when they made the offer, you saw that there was rot around this window or something like that, or they talked about it and now you're going to negotiate about it. You needed to factor that into your offer price.
4.) If your buyer's agent is broke. It is hard for you to know that. My point is sometimes a buyer agent who's like, "Oh man, I need a deal." Might be a little over-enthusiastic in encouraging their buyer to make a deal when maybe the buyer isn't quite ready. So, you know, your buyer agent can be very compelling and you know what they're not necessarily wrong. This might be the best house for that buyer, but it might not be the best time.
So we as listing agents at The Cape House, we pay close attention to all of those little subtle dynamics and we will point those things out to you as we go to be like "Listen, yep, we got an offer. We're going to bring it up as high as we can. We're going to go through these negotiations but I want you to you know that we might have a buyer that might just freak out and bail on this deal at some point so let's not get too settled into this deal but let's carry it as far as we can but don't be surprised if something kind of crazy happens." Because you know what, one of my favorite sayings is "The root of all conflict is unmet expectations." If we can set the expectations for you appropriately like "You know what, yeah we have a deal. We have an offer but let's just, you know, not exhale fully until we get to the finish line." Then, you know if it does fall apart it's still disappointing but you're like, "Okay, alright, I get it" and it's easier to move on and open the doors to the next buyer.
__________________________________________________
Thinking of Selling?
Find out how much your home is worth today and receive a free comparative market analysis of your home from The Cape House Team!


__________________________________________________

Meet Katie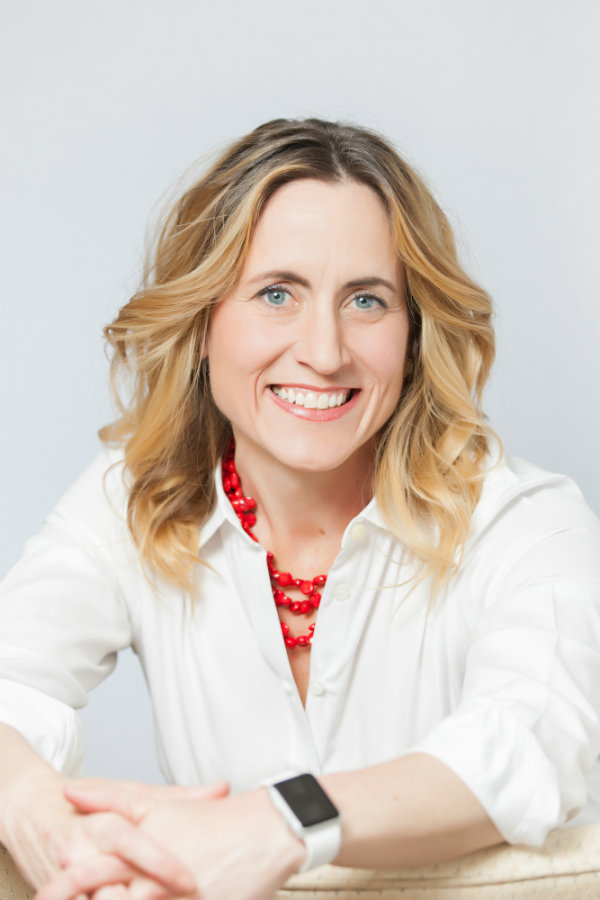 Mother. Singer. Runner. Dog Parent. Realtor. Speaker. Cape Cod Local Expert. When I want the freshest oysters, I don't go to the fish counter at the grocery store; I go to John, the East Dennis oyster guy. When my husband wants a perfectly tailored suit, we don't go to the mall; we go to Puritan Clothing in Hyannis. When I want the best chocolate this side of the Alps I don't go to the candy store, I go to The Hot Chocolate Sparrow in Orleans. A Cape Codder since I was a kid, I can find you the right house, bank, builder, school, auto mechanic, and yes, even the right oyster guy.