Tomayto, Tomahto! How do Cape Cod beaches differ?
The Cape House Show: Episode 65

[TRANSCRIPT]
What is the difference between Bay Side beaches on Cape Cod, and Sound Side beaches, Nantucket Sound Side beaches on Cape Cod? So we're talking about - Cape Cod is shaped like an arm, and if you look in here, is Cape Cod bay, and here is Nantucket Sound. The beaches on this side are different than the beaches on this side - which are also different from the beaches on this side, but we'll get to that at another time. So, when you live in, like Barnstable, Dennis, Yarmouth, Brewster, Harwich, you have access to like, two really different kinds of beaches.
So I'm going to talk specifically about Dennis, because that's the town I know the best. So, it used to be that the South Side beaches were like all the rage, West Dennis beach especially. It's over a mile long, and people would just go there and South Side was where it was at. Then Exit 9 went in, and we shifted - so the grocery stores used to be down on the South Side and everything, then we got a big grocery store, and a big center of commerce at Exit 9, and it drew the business away from the South Side and it drew it up a bit. So things changed down there, but also it brought some new discovery to the North Side beaches, which people in the past had dismissed as like "Oh, you have to walk so far to get out there, and blah blah blah. The tide goes out forever, you never get water and then it comes in, you loose the beach, blah blah, blah" But actually, people came to appreciate things that that North Side/Bay side beaches brought. So, I'm going to boil it right down to you now, because now we're starting to see a balance. We're balancing out the North Side and the South Side in terms of popularity. So, on any given day, you might be looking for different things at the beach.
So, on the North Side, you have just like I said, because the way the glaciers came down and dragged all this sediment and whatnot, it left a very gradual, sort of slop out to the bay. So that's what gives us those long, deep tides, and the tide pools, there's lots of driving beaches (well, fewer and fewer), but those are the beaches that people drive out on, and it's kind of a cool familty thing to do because you can just spread out, and people put out their volleyball nets and it's really kind of cool. So that's what I think people really appreciate about the North Side beaches.
On the South Side, what people really appreciate is again, the way the glaciers came and dropped the sediment, you can actually really close to the beach. So in West Dennis, you can pull up to the beach. Your nose of your car will be at the beach, and you just get out and go up the little stairs, and there you are. You're at the beach, you've got traditional waves, you've got warmer water too with the gulf stream the way it goes, it will get warmer water there, and fewer sharks (if I'm being honest, we do have a little shark issue in the bay, just saying).
So there you go! Those are some of the differences between the North side and the South Side, and the great thing is too, is that depending on the day, if you go to the North Side for instance and the tide is high and there's not much beach, no bid deal! Just go down to the South Side and you will always have a place to be, and depending on where the wind is coming from, if it's really windy on the South Side, you might find the North Side is a bit more sheltered. I encourage anyone who's here visiting in Dennis to try both sides of beaches. They're completely different experiences, and it's really kind of cool!
__________________________________________________
Thinking of Selling?
Find out how much your home is worth today and receive a free comparative market analysis of your home from The Cape House Team!


__________________________________________________

Meet Katie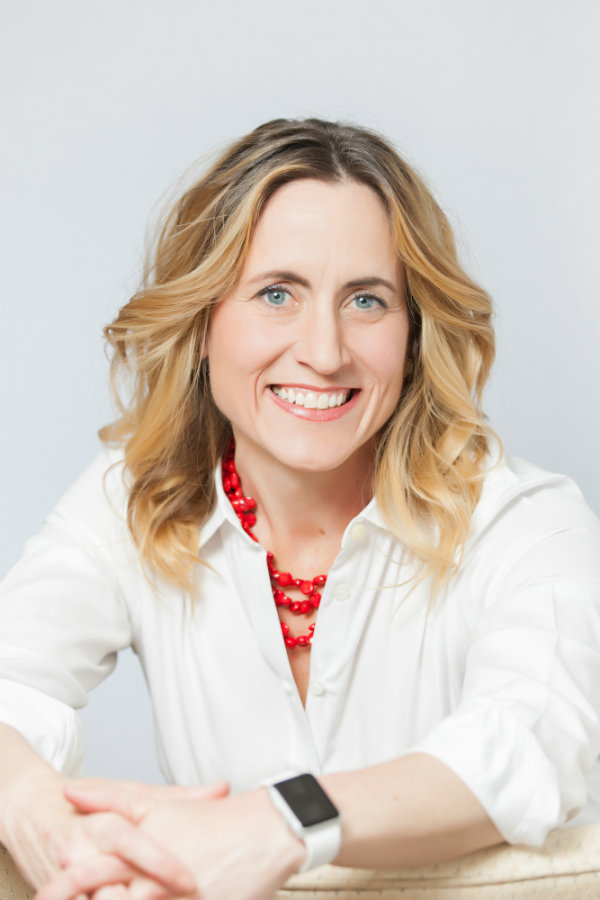 Mother. Singer. Runner. Dog Parent. Realtor. Speaker. Cape Cod Local Expert. When I want the freshest oysters, I don't go to the fish counter at the grocery store; I go to John, the East Dennis oyster guy. When my husband wants a perfectly tailored suit, we don't go to the mall; we go to Puritan Clothing in Hyannis. When I want the best chocolate this side of the Alps I don't go to the candy store, I go to The Hot Chocolate Sparrow in Orleans. A Cape Codder since I was a kid, I can find you the right house, bank, builder, school, auto mechanic, and yes, even the right oyster guy.