Remodeling Cost vs. Value Report

The Cape House Show: Episode 71

Today we're talking about remodeling, why? Well, because I'm remodeling right now. I don't know if you can tell, the studio isn't as nicely kept as it usually is. I'm going to give you a little peek into what was my kitchen. So here we go. Yep, there it is folks. That's my kitchen. I got a microwave, I got a toaster oven. My sink is presently in my bathroom. So this is kind of a big deal and I've definitely been asking myself is it worth it? So I did a little bit of research to determine whether it actually is worth it.
So according to Remodeling Magazine and to our National Association of Realtors report of cost versus value on remodeling projects, I found some really interesting stuff. So if you're thinking about putting your house on the market in the next year or two, three, we can still call your project newish, but that's kinda pushing it, your best bets, and these are divided by region. So in New England, I found this really interesting, the most return on your investment for overall projects would be, (bum bum bum!), it's not kitchens. You would think it is, but it's garage door replacements. Isn't that funny? It was the only thing that they said you would get over 100% back. You would get more than your money's worth back on investing in a garage door. And they estimated garage door replacement to be around $3,600 regionally. I know it varies but that's what they said.
The second best thing they said you could do for your house is to replace your siding. Now they had talked about stone veneer, that's not going to fly on Cape Cod, stone veneer is not a thing that we're kind of into down here, but siding in general, 89%. So you get 89% of your money back, that's pretty good.
And the third thing will be windows. So it's not very sexy but replacing windows you get 81% of your money back, and that's if you sell it shortly after you do this.
At the bottom of the list, still good, like these are things that'll you'll get at least 1/2 your money back but if you kinda try to decide between garage door and patio, I'm saying go with the garage door because the patio is only going to get you 57% back. A bathroom addition is only going to get you 56%. So if you want to add a bathroom, a lot of people think, "Oh my gosh, people are complaining I don't have a bathroom, I should add another bathroom." 56% and they're estimating on a bathroom addition. They are estimating for a bathroom addition a cost of...Oh heavens, $94,000 for a bathroom addition. So that might be like actually adding to the footprint. That's a huge number. So maybe adding an interior powder room or something like that wouldn't be such a kick in the teeth. And a master suite addition which clearly looks like their adding square footage, they estimate that to cost $142,000 mid-range. That's definitely adding on to your house but you're only going to get 52% of that back.
Now that's just money you guys, going into a study that was done by the National Association of Realtors combined I think with the data, I have to look a little closer and I'll put links to all these things with the data from Remodeling Magazine. This is interesting. So when you're talking about whether to do a project or not, the cost versus value in terms of money you'll get back is only part of the equation. The other part of the equation is how does it impact the saleability of your house, how fast your house will sale, because that also translates into numbers.
So the realtors did three categories of projects, interior projects, exterior projects, and outdoor projects. I was very happy to see that the number one project for saleability in value according to realtors is complete kitchen upgrade, thank you very much. Not that I'm planning to sell but it's good to know If I had to I could. In second place for interiors would be just a mid-range, just a partial kitchen upgrade, say appliances, countertop, whatnot. And the third one would be HVAC replacement, heat, venting, and air conditioning. That doesn't seem like a very sexy thing to do but it is one of the biggest things that we see will foil a home inspection or someone will really push back on whether they want to get involved in a project or in a home that needs new heat or air conditioning.
For exterior projects, these were not a big surprise. Number one would be a new roof. Number two vinyl windows. Number three siding, we talk about that all the time. Before we go to list a house the four big things we want to know about, how's your HVAC, how's your roof, how's your windows and generally not so much how's your siding unless it's really bad and then you're like eh we should probably replace that. Down here in the Cape we have a lot of cedar shingle sides and those shingles, they have a shelf life. And then the outside, outdoor projects, the number one return on investment is just basic lawn service. I saw one stat that said you get 400 times your return on the investment for a basic lawn service. Now you're not investing a ton in lawn service but you're going to get the money back and you guys, we talk about curb appeal all the time. Someone's going to drive by that house and if you kinda just don't seem to care about your lawn, it's gonna translate. They're going to make assumptions about how you feel about the rest of your house. Next will be lawn maintenance. So a lawn service, then lawn maintenance, and then overall landscape upgrade. Those are the top three things that would bring the most value, the most saleability to your house from an outdoor perspective.
So there you go. My whole life right now is under construction. Remodeling is hard, I feel your pain. But according to these stats, it's worth it!
__________________________________________________
Thinking of Selling?
Find out how much your home is worth today and receive a free comparative market analysis of your home from The Cape House Team!


__________________________________________________

Meet Katie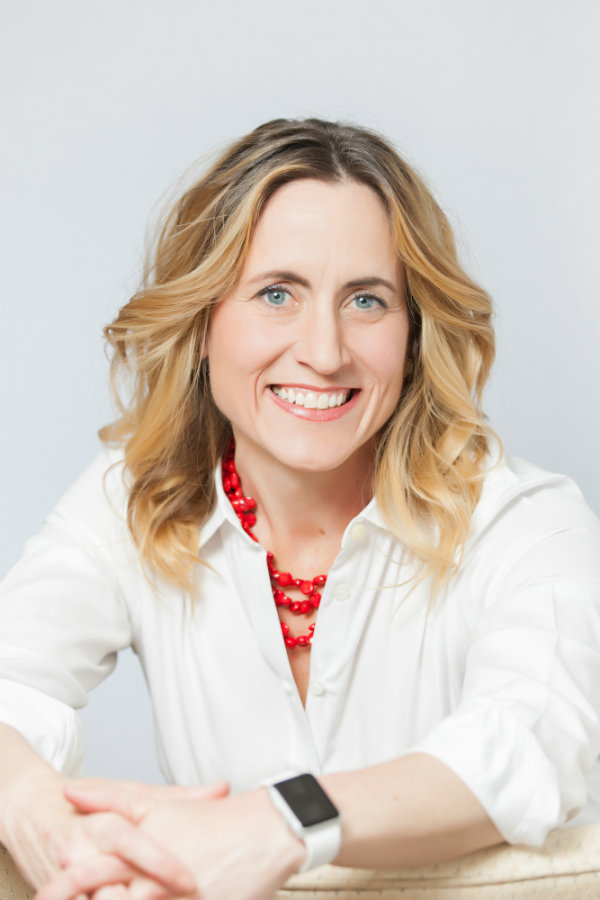 Mother. Singer. Runner. Dog Parent. Realtor. Speaker. Cape Cod Local Expert. When I want the freshest oysters, I don't go to the fish counter at the grocery store; I go to John, the East Dennis oyster guy. When my husband wants a perfectly tailored suit, we don't go to the mall; we go to Puritan Clothing in Hyannis. When I want the best chocolate this side of the Alps I don't go to the candy store, I go to The Hot Chocolate Sparrow in Orleans. A Cape Codder since I was a kid, I can find you the right house, bank, builder, school, auto mechanic, and yes, even the right oyster guy.