How to sell a house without a REALTOR®
The Cape House Show: Episode 72

So currently, I am still in the middle of this kitchen renovation. You can't see much of it now but anyway I'm super psyched about it honestly. It's a little bit disruptive but I'm getting through it. Anyway, so today we're gonna talk about how you can avoid using a real estate agent in your transaction, and it is possible. We have a bunch of different ways.
#1 you already got a friend or family, or maybe it's something that's being handed down and it's gonna change hands, you don't need a real estate agent for that. Or if you got a neighbor who you know wants to buy the house, you can probably get away without using a real estate agent.
#2 You can have a house that is super homogeneous, very easy to comp, very easy to figure out sort of what the value ought to be based on what other houses like it are selling for.
#3 If your house isn't very easy to comp, I would recommend going to get an appraisal. Now that's money you have to spend but it's worth it to find out what your house is actually worth. Probably estimate between $500 and $1,000 for that. If you really don't wanna spend that money you could also go look at the registry or either go look on the town records and see what comparable houses are selling for in your neighborhood.
#4 Oh, before you do so, if you don't already have a buyer you have got to make it look nice. And you have heard me say this before, the order in which you want to do things. Start on the outside. Make sure the curb appeal looks good, then go to the kitchen, make sure that looks good. Then go to the bathroom, then go to the living rooms, then the bedrooms, and then finally the kitchen. I mean the garage and the attic, all those and basement.
#5 You've gotta get your septic inspected and that's a check you have to write. There's just no way around that no matter how you do it. You have to do that. Although I will say if you work with us we can help you get an discount on that through one of our vendors.
#6 How are you going to market it? So you can put it on Zillow for free or you can find, there are service that will give you a flat fee to put it on an MLS, just make sure that it is on your local MLS. Like in Cape Cod we have two MLSs. We have the Cape and Islands MLS and then we have a regional MLS that's really more Boston and not as many Cape agents see it.
#7 You are definitely going to need an attorney, told you that is $500 to $1,000. You are going to have to spend that money. There's a lot of legal stuff that has to happen before closing and at the day of closing, recordings, these things are critical that you have an attorney manage that for you. You can also actually go with a service like Opendoor where these iBuyer situations where they will come in, you don't have to get the house ready, you just have to tell them basically what the condition is and then they come in, take a peek around and they will just give you an offer, cash offer within days or even a couple of weeks and then you can close. The downside of that is they never pay, I won't say never, but I've never seen them pay market value because they have to make money 'cause they flip the houses afterwards.
#8 Finally, once you have an offer, you've agreed on price and terms with someone, you've gotta get that house empty. And what we recommend is first take the unexpired food and donate it. Take the towels and blankets, donate those. Then you gotta get all your personal stuff out. So if you've got family that needs to come get stuff give them like a two week deadline.Then bring in an appraiser to see if you have anything worth auctioning or going to estate sale. Then I would bring in charities to see what they would take off your hands.
#10 You've gotta either get a dumpster or you can hire… We really like Cape Cod Recycles, Josh Wyman, great company where they come in and they will completely empty the house and get it to broom swept. It costs money but they might even sell some of the things and give you money for that. And then they responsibly get rid of everything else like hazardous waste, and they take apart things, and they recycle. And it's just a really responsible way to do things.
#9 You've gotta remember to call your utilities. You've got to!
Let's see, what else? There's a lot of things. But you can do it. You don't need a real estate agent. Those are the things that you can do yourself that usually we do for you.
I will say, and this is my honest and sincere pledge, we handle most of that stuff for you and it's kinda hard to realize what the value of that is going down the line, but most people in the end tell us they were very happy that they had us. But you don't need us. You really don't. So don't hire us unless you want to. And if you do hire us, we will take really good care of you.
__________________________________________________
Thinking of Selling?
Find out how much your home is worth today and receive a free comparative market analysis of your home from The Cape House Team!


__________________________________________________

Meet Katie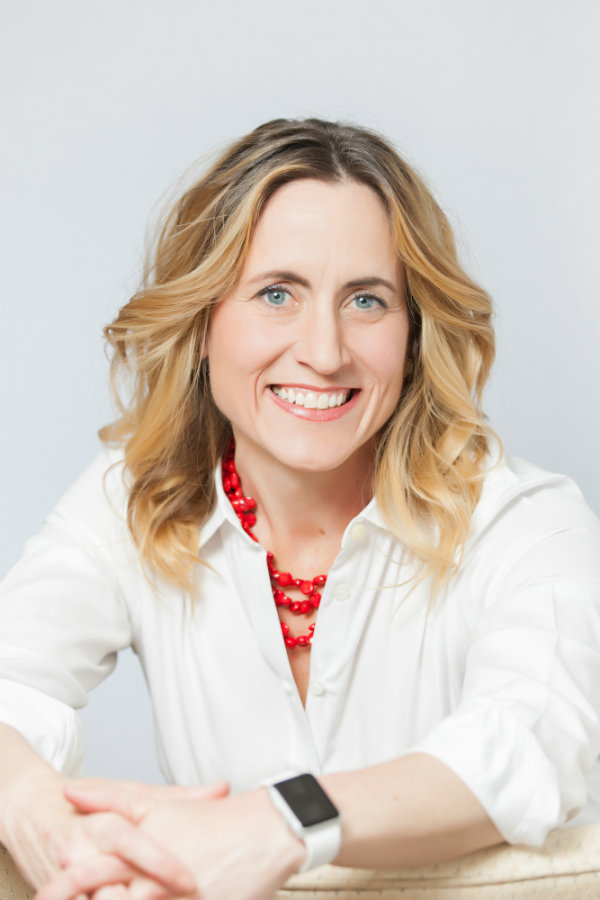 Mother. Singer. Runner. Dog Parent. Realtor. Speaker. Cape Cod Local Expert. When I want the freshest oysters, I don't go to the fish counter at the grocery store; I go to John, the East Dennis oyster guy. When my husband wants a perfectly tailored suit, we don't go to the mall; we go to Puritan Clothing in Hyannis. When I want the best chocolate this side of the Alps I don't go to the candy store, I go to The Hot Chocolate Sparrow in Orleans. A Cape Codder since I was a kid, I can find you the right house, bank, builder, school, auto mechanic, and yes, even the right oyster guy.