December Market Update
The Cape House Show: Episode 73
So once a month we go through the market data for Dennis and Yarmouth, and give you some of the details, a little bit of our interpretation, and some predictions on what we think is going to happen. So, without any further ado, let's get started!
Alright, we're gonna start by looking at Dennis, so just look at some general stats. And you will see, so these stats that we're getting is comparing this November to last November. So it's talking about year-over-year. 35 sales, up 20%, that's pretty good! Sales are up, median sale price is up, inventory is down. Those three are all signs that are pointing in favor of sellers. Days on Market is up, not as good for sellers, but Months of Supply is down, good for sellers. And the median price per square foot, nah, it's not a great stat. I don't like to measure too much on that. I'm gonna get my face out of the way here. So we've got 71% of the properties are selling within 90 days, and 80% are selling over 95% of list price. That's pretty good. Now you'll see there will be some contrast between Dennis and Yarmouth, when we get there. But let's stay in Dennis for a little bit, and take a look at what happens in each price range in Dennis, 'cause isn't that what is more interesting to you? Don't you want to know exactly what's going in your price range? So, in Dennis, what you can see is, so this is this year, November year-to-date, compared to last November year-to-date, The three to 400 range is still very reliable. Interestingly, I thought, is we saw some notable upticks in three different places. One is the four to 450, which used to be much quieter than it was this past year. The seven to 800, which doubled. If it doubled from one to two, I'd be like, "Well, you know, that's not statistically significant," but that's actually a real thing there. And then, I'm personally excited that the 1.5 to 2 million has done so much better, because we actually have a listing over on Corporation Road, which is in that zone. So I'm glad to see more luxury buyers in Dennis, this past year. Keep 'em comin'!
Alright, so now let's check out what the story is in Yarmouth. So here, you're gonna see a little bit of a different story. Yarmouth seems to be a little friendlier to buyers these days. If you look, the Unit Sales are down, the Median Sale Price is down. Inventory is down, which is better for sellers than buyers. Days on Market is up, that's better for buyers. Months of Supply is down, eh, not as good for buyers, that's in the favor of the sellers, and like I told you, I don't like that Median Sale Price per square foot number. 65%, only 65% are being sold within 90 days. They're not selling as fast. But like in Dennis, 80% are selling for over 95% of list price. So let's drill down to Price Range Reports and see what's really going on here. And again, get my face out of the way. Alright, so if we look at overall, all units, just the average is down. Not average, but the total is down by 10, over 10%. But, look over here! We still see an uptick. So the 350 to 400, I am saying, is sort of an emerging strength, for both Dennis and Yarmouth. The general distribution of sales is very similar, a price point is very similar, as it was last year in Yarmouth. But overall, I would say that the buyers are looking pretty good in Yarmouth right now, even though prices are going up a little bit. Alright, so finally, let's take a look and compare the two towns. Compare Area Stats, alright, we're gonna see how they look. So they're always a little bit different, and pretty reliably so. But just a few things that I noticed that were of note, and this is one of them. So the median sale price, generally, the median sale price in Dennis, is higher. It was lower than Yarmouth, which I thought was interesting. It's a median, it's not an average. Remember median, mean, median, and mode in your Stats class? It's the middle, so it gives you a sort of an idea what the bread and butter is for that number. Let's see, price per square, that's not as much as what we need. Let's see. Unit Sales, that's interesting. So this I thought was also interesting. Yarmouth is selling more than Dennis, but they're heading towards each other, so I'm interested to see what does that really mean? Are we gonna cross over there too? I don't know! And, Inventory. They follow a very similar curve, and Inventory's going down by the same rate, approximately, in both towns. Market Time. See, this Market Time did another crossover, where Yarmouth is taking a little bit longer, and Dennis is going a little faster. That tells you that demand is a little higher is Dennis, and increasing, and the demand in Yarmouth might be coming down, again! Buyers go to Yarmouth! Yarmouth is a great town, by the way. In Months of Supply, so for both towns it's still showing under six months, which puts you, no matter where the trends are, at the moment we are still in a seller's market. Up here, more of a buyers market, when you have over six months, and that was in 2016. We haven't seen a really strong buyers market since then. It's been really in favor of buyers since 2016.
So there you go! There's just in a nutshell, what's going on in Dennis and Yarmouth for this November, from last November, sort of year-over-year stats. We can do this for any town you want, and actually, even better, you can do it. If you want access to this, I can give you the links to whatever town you want to get after and check this out every month on your own. Just shoot us a message!
__________________________________________________
Thinking of Selling?
Find out how much your home is worth today and receive a free comparative market analysis of your home from The Cape House Team!


__________________________________________________

Meet Katie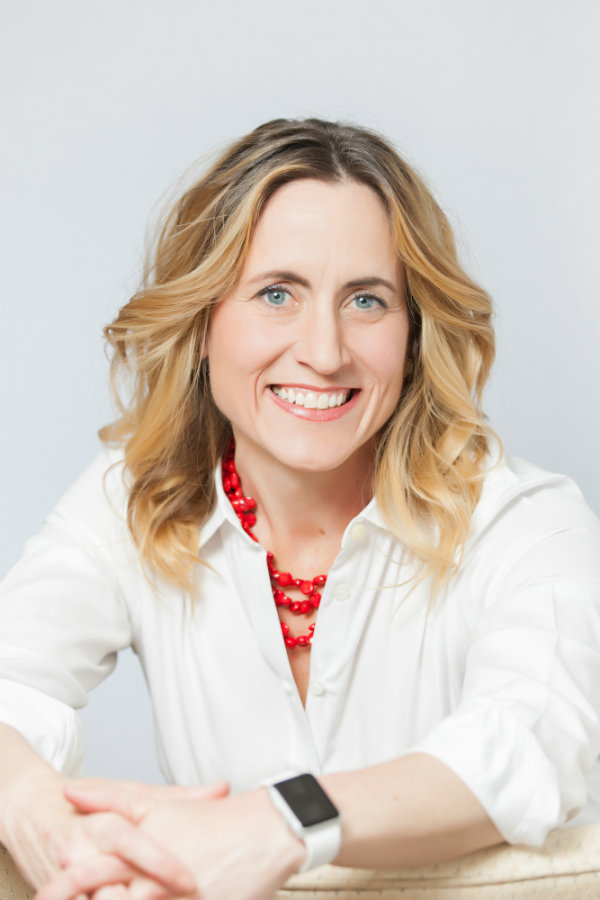 Mother. Singer. Runner. Dog Parent. Realtor. Speaker. Cape Cod Local Expert. When I want the freshest oysters, I don't go to the fish counter at the grocery store; I go to John, the East Dennis oyster guy. When my husband wants a perfectly tailored suit, we don't go to the mall; we go to Puritan Clothing in Hyannis. When I want the best chocolate this side of the Alps I don't go to the candy store, I go to The Hot Chocolate Sparrow in Orleans. A Cape Codder since I was a kid, I can find you the right house, bank, builder, school, auto mechanic, and yes, even the right oyster guy.