What's Good Cape Cod?! - January 2020
The Cape House Show: Episode 78

[TRANSCRIPT]
Katie: Once a month, we give you "What's Good Cape Cod?!" with my friend Sarah Lapsley Martin from Kinlin Grover. Yay, I'm so excited!
Sarah: I'm excited too! This is gonna be fun.
Katie: So what we're doing with "What's Good Cape Cod" is just picking out the, a person, a place and a thing that we think that you guys should check out this month. You really should.
Sarah: And that are good in Cape Cod.
Katie: Absolutely. Alright Sarah, so what do we have for our person this month?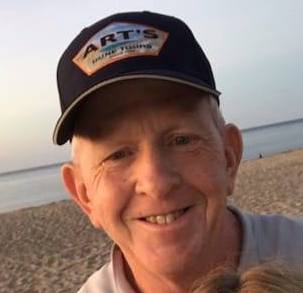 Sarah: So our person for this month is going to be Brian Carey. He is a lifelong resident of Dennis. He's a nine-year member of the Dennis-Yarmouth school committee.
Sarah: Definitely. He has four boys, imagine that. Versus your four girls.
Katie: I know, I can't imagine. They're very dirty, as I understand, boys.
Sarah: I have one girl, and I'm fine with that. He's amazing. He's a cancer survivor. He's a perennial volunteer. He's just kind of an all-around good guy. He's someone that you'd be happy to call your friend.
Katie: And I am happy to call him my friend.
Katie: So what we're hoping is what you guys will do is look for him on Facebook. He's really active on Facebook. He's just the kind of person you wanna be around and actually kind of be like, right?
Sarah: Yeah, I think so. And if you see him out and about in town, say hi to him, see what he's up to, see if you can help him, volunteer.
Katie: See how you can help, too. He's always got something going on that he needs help with.
Sarah: Exactly.
Katie: And he'll never ask for it, that's the thing. He'll never ask for help, you gotta ask him. Alright, so Brian. So that's our person.
Sarah: That's our person.
Katie: What's our place?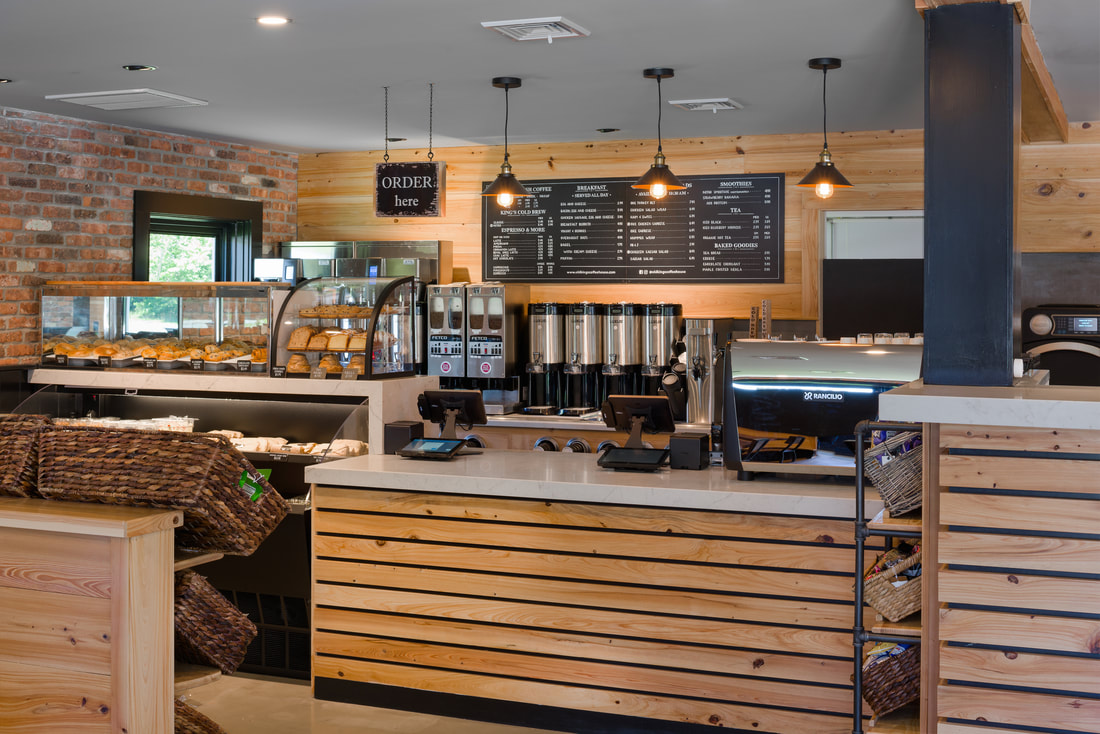 Sarah: So our place for "What's Good Cape Cod" is the Old King's Coffeehouse (https://www.facebook.com/OldKingsCoffeehouse/). Love Old King's Coffeehouse! It's owned by Mark Corliss and his wife. He actually owns Spilt Milk Tattoo in Hyannis. So they opened last year in June and it's just awesome. It has great coffee, pastries, lunch sandwiches and it just has a very cool vibe.
Katie: I actually heard you say something about a burrito.
Sarah: They have a breakfast burrito which I am currently addicted to. So I did a lot of open houses around the corner, and before I would go to my open house, I would go, I'd call in, get a breakfast burrito. Run in, then go put my signs up. I love their breakfast burrito.
Katie: I haven't had one, so I need to try that.
Sarah: It's delicious, you would really like it.
Katie: Okay, so why? We got good food, we got good coffee. Why else?
Sarah: So also an awesome thing they did last year in October is breast cancer awareness month. So they did a little fundraiser and they sold boobie donuts.
Katie: Yes.
Sarah: And they actually looked like little boobs. Great, and it was for the Cape Wellness Collaboration. They help make integrative therapies free to Cape Codders that are fighting cancer, which you know a lot about.
Katie: Yes. Actually, I'm a board member of Cape Wellness Collaborative. Sarah, if you're watching this, (who's the executive director) if I get this wrong, let me know. We did a collaborative fundraiser with them. So we did boobie donuts to raise money for CWC. And I think the target was around $1,000/$2,000
Sarah: Which is a good target!
Katie: Which, like, we need all the help we can get to make these therapies like acupuncture, massage, yoga, all these things available to cancer patients. $27,000.
Sarah: Mind blown.
Katie: They raised $27,000.
Sarah: How many donuts did they even sell? It's crazy.
Katie: I just think it's like, what's the, you get boobies, you get donuts, like what's not to love? (laughs)
Sarah: I mean, agreed, agreed.
Katie: So I don't know if you can still get booby donuts there.
Sarah: I don't know if it was just then.
Katie: But you know, we're gonna leave it to you to go find out. Go check them out! They're definitely worth.
Sarah: And if they don't have the boobie donuts, they have delicious other donuts as well.
Katie: And burritos.
Sarah: Yes, and burritos. (laughs)
Katie: All right, and what? So we've got our person, we've got our place. What's our thing?
Sarah: So I know it's January and it can be a little cold out here. But if you're willing to brave it, I would say go walk the Dennis or just Bayside beaches.
Katie: Any of the Bayside beaches.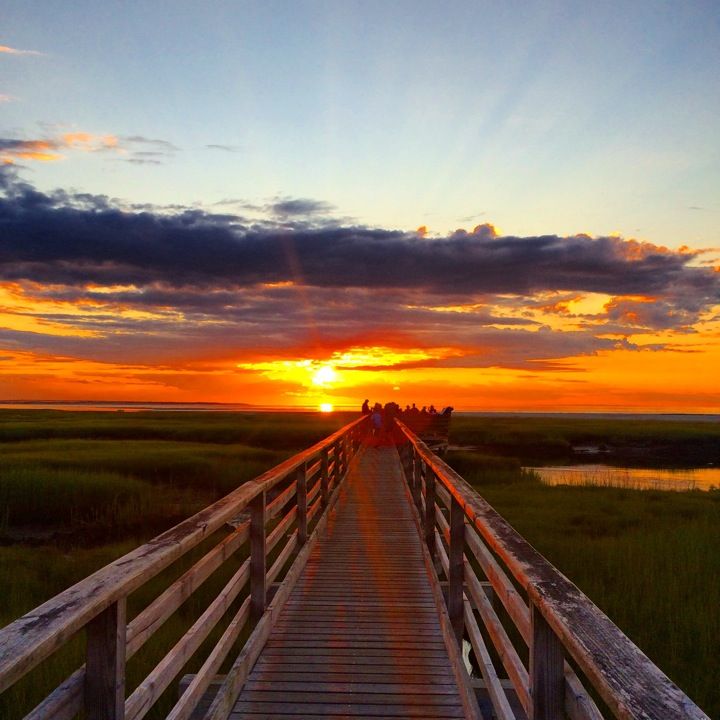 Sarah: I love, one of my favorites would be Gray's Beach with the boardwalk. If you're willing to stay out there for sunset, I think it's amazing. I just love walking up to the boardwalk. Just walking on any of the beaches on the Cape is just so peaceful this time of year. No one's out there.
Katie: And actually, I haven't seen any yet this year, but people talk about snowy owls being out there
Sarah: Oh yeah, I haven't seen any but I've heard about it.
Katie: I saw one at Chapin Beach a few years ago in the dead of winter. And that was really kind of cool. And it's free, you guys. Like it's a thing you should do if you're here on the Cape in the winter, it's a whole different experience to see the beaches this time of year.
Sarah: And another place to check out would be the Longpasture Audubon Sanctuary in Barnstable.
Katie: Oh my gosh, we just became members there, have you?
Sarah: Oh really, no.
Katie: So, alright. Well it's a big secret, but I feel like it's my beach. It's this gorgeous Bayside beach that when you're a member of the Audubon Society or if you just drop a goodwill offering in their little pipe tube thing there. You can go be on this pretty unspoiled. It's not crowded either and like I didn't know anything about it. A friend of mine is their marketing PR person. And she's like, "how do you not know about this?" I'm sorry. So we became members there too.
So we've got our person is Brian. Our place Old King's Coffeehouse and our thing to do is take a walk on a winter beach.
Sarah: Exactly!
Katie: Awesome. Okay, so if you guys wanna, we're gonna put links to all of those things, maybe some pictures of Gray's Beach and whatnot. And if you want to, you know where to find me. Come see me at TheCapeHouseTeam.com. If you wanna find Sarah, where are they gonna go?
__________________________________________________
Thinking of Selling?
Find out how much your home is worth today and receive a free comparative market analysis of your home from The Cape House Team!