Who Are We?
Our Mission
To serve and leave people better than we found them
Core Commitments
• Work hard for the benefit of others
• See the best in every person
• Know your gifts and leverage them
• Constantly commit to grow and get better
• Live in such a way that people say, "I'll have what she's having"
Why Us?
Because we care
One of the keys to building a lifetime career in real estate is finding a balance that makes you happy and healthy, both inside and outside the office. We at The Cape House understand this, and care about each team member as a whole, and we will always strive to help you find this balance so you can succeed.
But how are we going to do this? SAVING. YOU. TIME. Real Estate is a people's business, and the best way an agent can spend their time is working face-to-face and out in the field with their buyers and sellers. This is where we come in. When you're part of The Cape House, you won't have to worry about:
• Transaction Management
• From putting together CMAs to emailing paperwork for signatures, we've got you covered. Book the listing appointment, and we'll make sure you're ready with the right paperwork.
• Open House Set-up and Materials
• About to hold an Open House? No problem, we'll have a package ready for you. This includes a sign-up sheet and/or app, signs, and other marketing materials. All you need to do is do your thing and be a great host!
• Digital Marketing
• We get it – Marketing online and on social media is critical. However while agents wrack up time stuck behind a computer, they end up losing precious time spent with potential clients and lose money. Not at The Cape House. We take good care to make sure we have an effective online presence on multiple platforms, sharing listing updates, videos, events, and agent shoutouts.
Because we know our stuff
We could go into all of our speaker events, our vlog series, and our numerous events. However, let's just go over some numbers and let them speak for themselves:
In 2017, the average Cape Cod agent sold at 94% of their listing price, while Cape House agents sold at 97% of their listing price.
The Cape House was recently awarded the Chairman's Elite at William Raveis for producing $16,231,060 in closed volume in 2017. (P.S we're projected to beat this for 2018)
Because we're hyper-local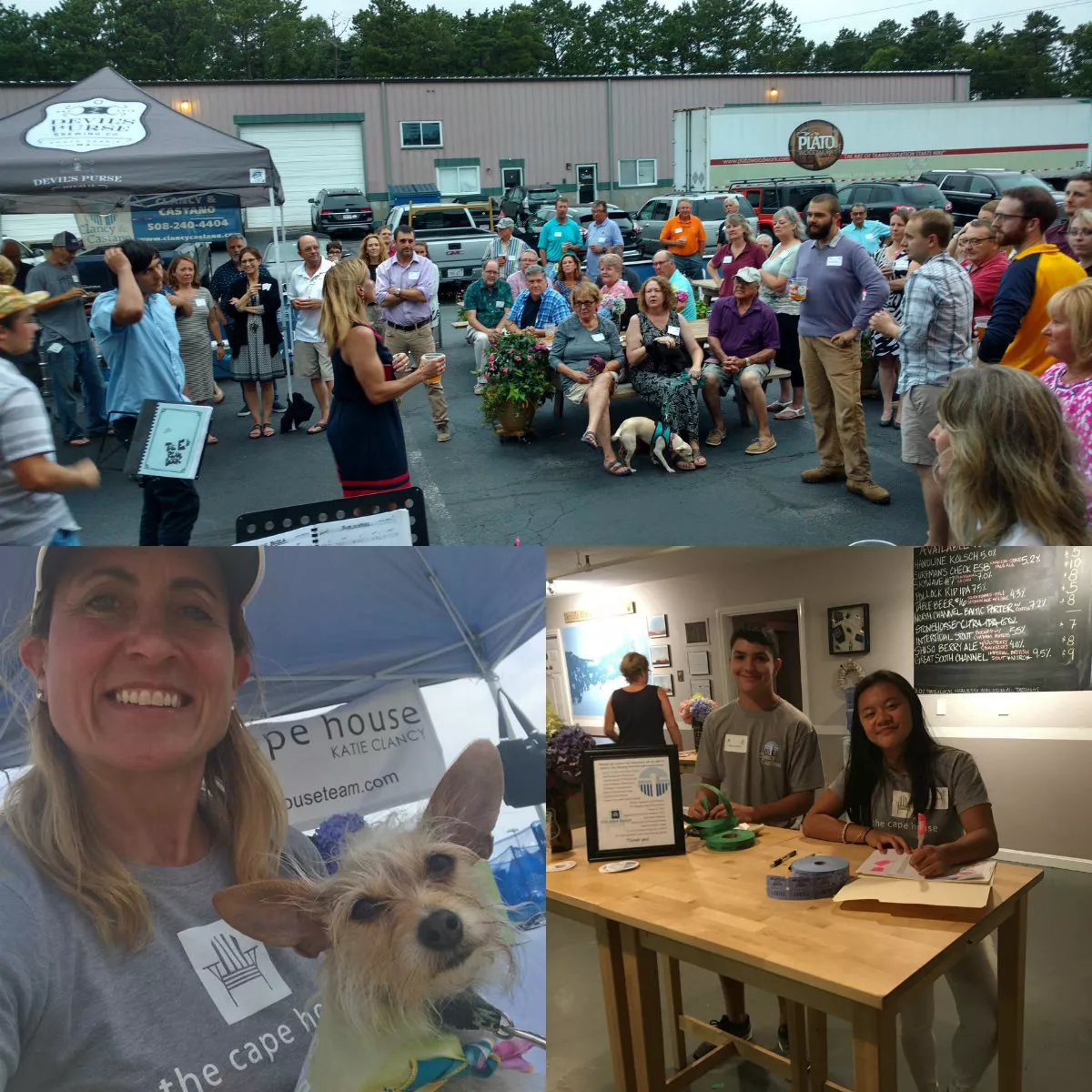 And we're not just talking about the housing market! Home Sweet Home isn't just referring to a physical house, but the village, town, city, or area that gives a person a sense of belonging. For that reason, we take our role in the Cape Cod community very seriously and make sure that we're always working to make our home better not just for our homebuyers, but for ourselves as well!
Because we're part of the William Raveis family
The Cape House Team is part of William Raveis, an award-winning brokerage and largest family-owned company in the Northeast. Along with providing cutting edge tools and technology, William Ravies embraces and respects individuality and supports individual agent branding.

So, what are you waiting for?
Fill out the form on the right and let's chat to see if The Cape House Team is a great fit for you!